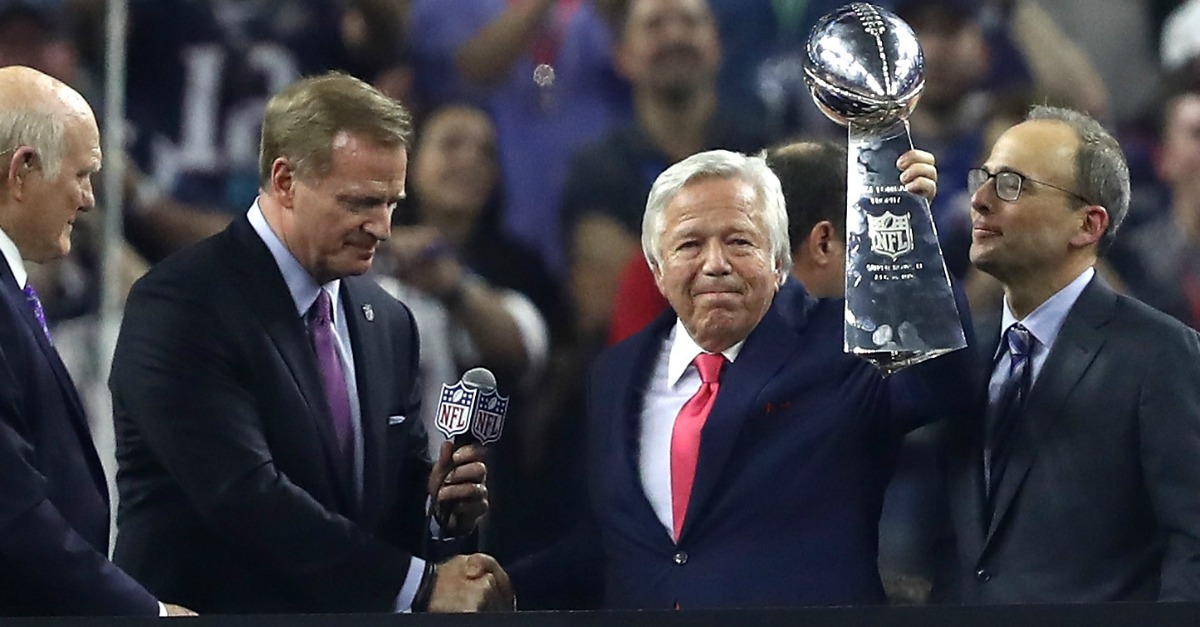 Elsa Getty Images
during Super Bowl 51 at NRG Stadium on February 5, 2017 in Houston, Texas.
Robert Kraft, the owner of the New England Patriots, and Roger Goodell, the commissioner of the National Football League, used to  be best buds. DeflateGate killed that relationship, and on Sunday, a visibly stoic Kraft let the world know how much.
When he stood on stage to accept the Super Bowl LI trophy for Goodell, he didn't make eye contact. He wasn't smiling the joyful smile of a man who just witness the greatest team of its generation, led by arguably the greatest quarterback ever, make the greatest comeback in Super Bowl history.
Instead, after an introduction by Terry Bradshaw of Fox Sports (and a former great quarterback in his own right), he stuck it to his former BFF:
And, here are the remarks, in full:
Roasted is right.