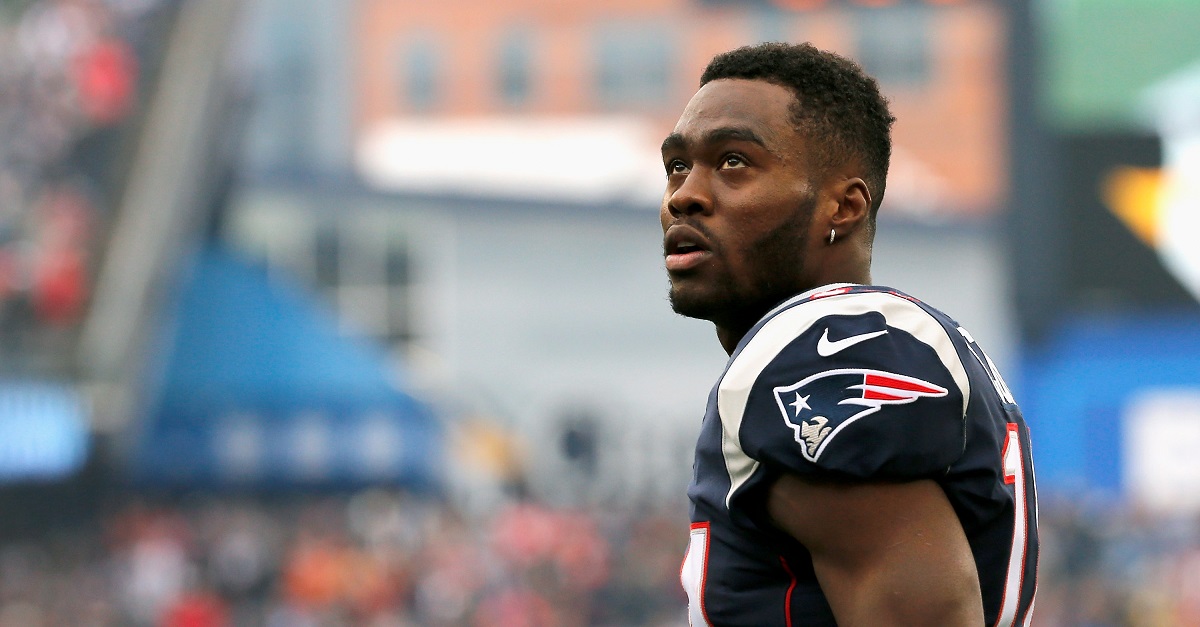 Jim Rogash/Getty Images
FOXBORO, MA - OCTOBER 29: Brandin Cooks #14 of the New England Patriots looks on during the quarter of a game against the Los Angeles Chargers at Gillette Stadium on October 29, 2017 in Foxboro, Massachusetts. (Photo by Jim Rogash/Getty Images)
Brandin Cooks is apparently very happy that he's ended up with the New England Patriots. In fact, speaking after New England's 38-8 win over the Oakland Raiders, the former New Orleans Saints' wideout admitted that he'd like to stay with the Patriots for the rest of his career.
Here's what he told CBSSports:
"The goal is to play the rest of my career here," Cooks told CBSSports.com. "That's God willing. I don't know what the future holds, but this is a special place."
Cooks has been tremendous for the Patriots so far, having caught 45 passes for 786 yards and four touchdowns. In fact, not only is he Tom Brady's new top target in New England, but he leads the NFL in 40-yard plus catches this season and is fourth in the league in receiving yardage, behind just Antonio Brown, Adam Thielen, and DeAndre Hopkins.
Playing with Brady has obviously been a benefit for Cooks, but it's worth noting that he has plenty of experience playing with future Hall of Famers. Cooks was originally drafted by the Saints with the 20th pick of the 2014 NFL Draft. He spent the first three seasons of his career notching near 3,000 receiving yards and 20 touchdowns playing with Drew Brees.
The Saints traded Cooks to New England for the No. 32 overall pick in the 2017 NFL Draft — a pick that turned into offensive tackle Ryan Ramczyk for New Orleans.
It's a trade that will likely work out for both teams, but for Cook, it was a trade that obviously changed his life in a way.
He feels he's at home in New England, both on and off the field, and the results are showing.