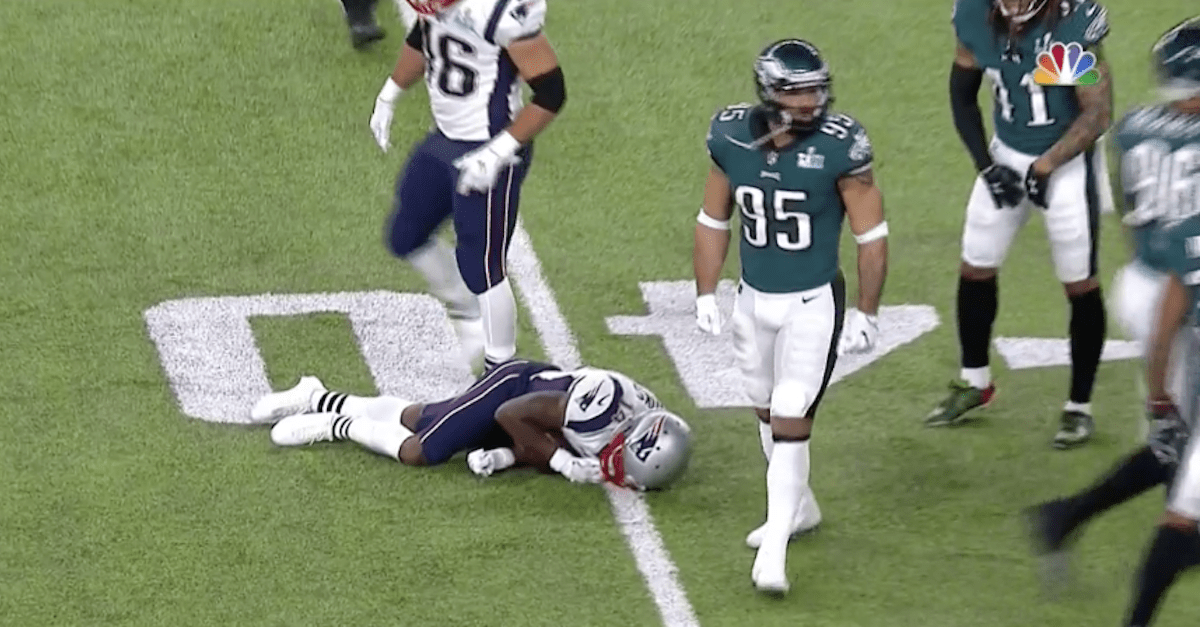 Clippit screenshot
On his first reception of the game, New England Patriots wideout Brandin Cooks notched a 23-yard reception before appearing to get knocked out cold.
Cooks caught the pass in open space, tried to reverse field and took a devastating hit that knocked him out of the game and into the locker room.
Cooks has since been ruled out for the game.
At the time of publishing, the Patriots trail the Eagles, 9-3.
Cooks was the No. 20 overall pick in the 2014 NFL Draft. He's caught passes for more than 1,000 yards in each of the last three seasons.