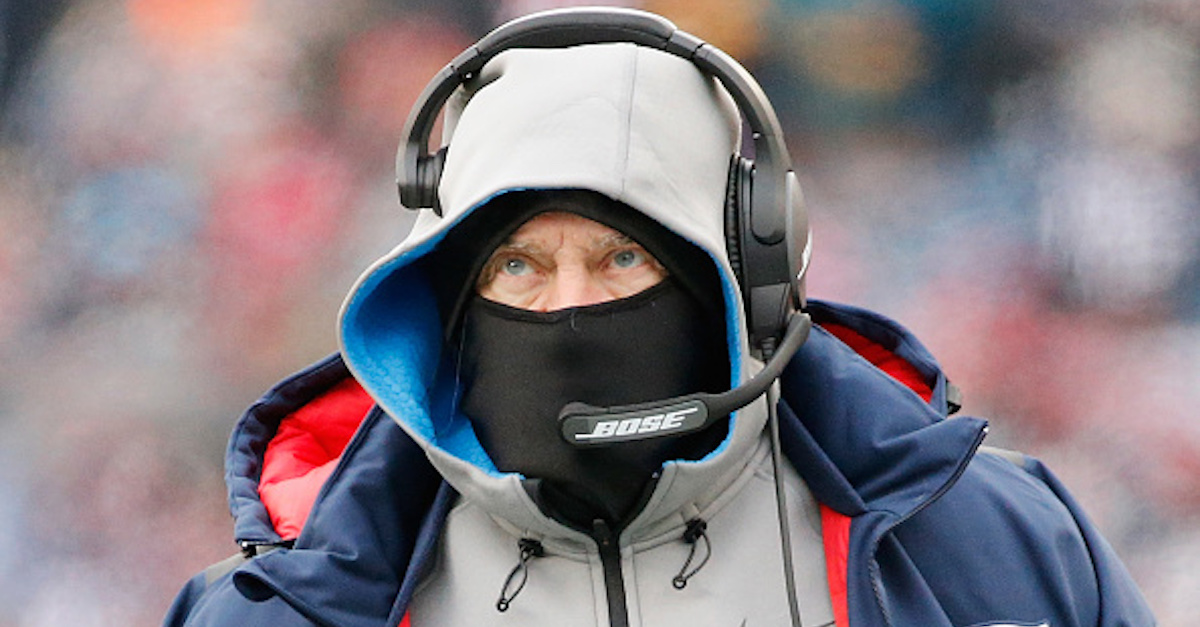 Jim Rogash/Getty Images
FOXBORO, MA - DECEMBER 31: Head coach Bill Belichick of the New England Patriots looks on during the first half against the New York Jets at Gillette Stadium on December 31, 2017 in Foxboro, Massachusetts. (Photo by Jim Rogash/Getty Images)
The New England Patriots fell at the hands of the Philadelphia Eagles in the Super Bowl and the result occurred for a number of reasons. One potential culprit, though, was the benching of former Super Bowl hero Malcolm Butler and the explanations behind New England's choice to keep him off the field were vague and unclear.
After the game, reaction flowed from seemingly every corner of the football world, including former Patriots cornerback Brandon Browner. The hashtag of #foolishpride was seemingly directed at Bill Belichick and, in short, Browner didn't pull any punches.
As noted, the post was liked by a few current and former Patriots players, but it isn't every day you see public criticism of Belichick, who many believe is the greatest coach in the history of the NFL. Obviously, this is a decision between Belichick and defensive coordinator Matt Patricia (who is set to become the Lions head coach) that is ripe for disagreement, but the focus on the choice is only magnified after a game in which Nick Foles torched the New England defense for four quarters.
Malcolm Butler may not have changed the outcome in Minnesota on Sunday evening, but the choice to bench him will remain controversial for a long time and Brandon Browner's thoughts are now on the record.