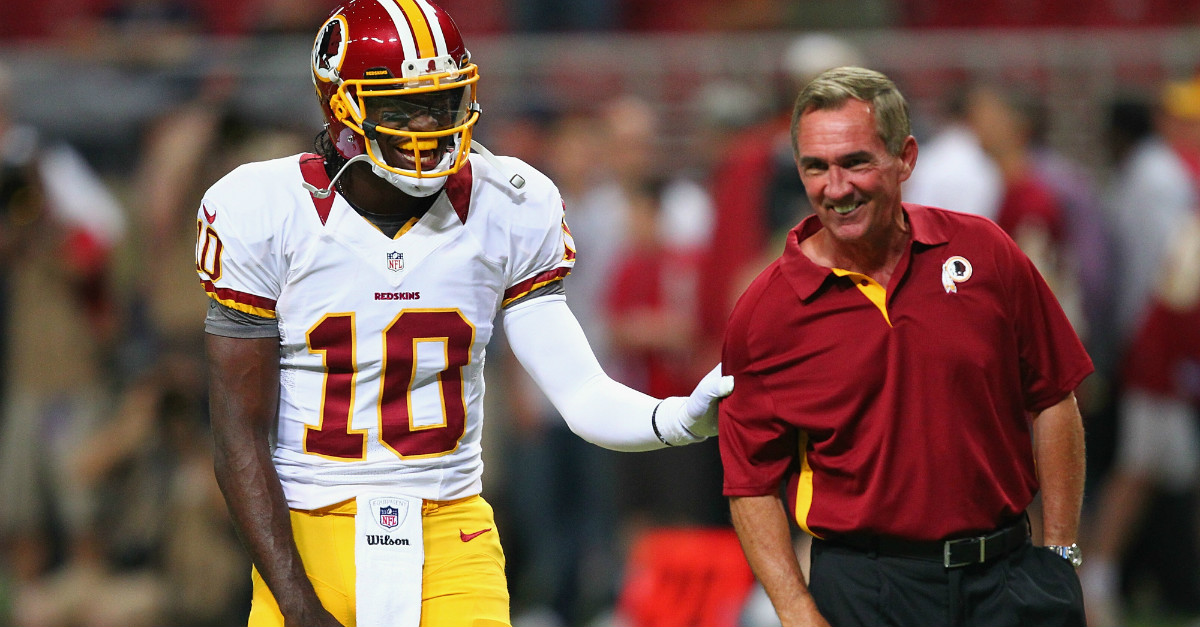 Chris Cooley may have stirred up some controversy this week after some comments he made about how former Washington quarterback Robert Griffin III was received in the Redskins' locker room. In an interview with ESPN 980 in D.C., Cooley said RGIII wasn't liked by the wide receivers, and for the most part the team saw "no benefit" to having Griffin under center in Washington.
Another one of Griffin's former teammates in Washington, outside linebacker Brian Orakpo, now wants Cooley to stay off of the radio airwaves, according to a tweet that Orakpo has since deleted.
Orakpo has since signed with the Tennessee Titans, but it looks like he's still got love for his old teammate RGIII. Griffin on the other hand is looking to be like an intriguing quarterback prospect on the free agent market, given that former Broncos quarterback Brock Osweiler signed with the Texans on Wednesday, leaving basically just Griffin, Ryan Fitzpatrick and Colin Kaepernick left on the market.