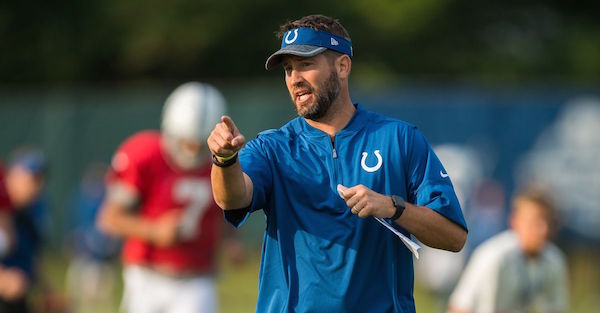 @colts_fanly/Twitter
@colts_fanly/Twitter
The Seattle Seahawks are expected to hire former Indianapolis Colts quarterback coach Brian Schottenheimer as their offensive coordinator, a league source confirmed to ESPN's Adam Schefter.
Schottenheimer, 44, has spent the last two seasons working as the Colts' quarterbacks coach and has previously served as an offensive coordinator with the New York Jets (2006-11) and St. Louis (now Los Angeles) Rams (2012-14).
The second-generation coach also worked as the University of Georgia's offensive coordinator in 2015. He also won a national championship as a backup quarterback at Florida in 1996.
The addition of Schottenheimer is the latest change to Seattle's offensive staff, following the firing of former offensive coordinator Darrell Bevell and offensive line coach Tom Cable earlier this week.
Both Bevell and Cable joined the Seahawks in 2011, which was the last year the franchise missed the playoffs prior to 2017.