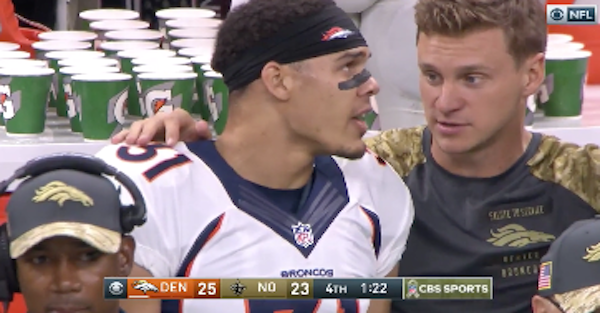 Streamable screenshot
The Denver Broncos stunned the New Orleans Saints Sunday afternoon after a blocked extra point swung the game in their favor, taking a the kick back for a two-point conversion.
After the kick, cameras caught Broncos players discussing the play on the sideline, with backup quarterback Austin Davis appearing to tell a teammate, "That was a terrible call. He was definitely out of bounds."
Refs reviewed the play and determined he stayed in bounds after a handful of reviews:
The loss dropped the Saints to 4-5 on the season, while the Broncos jumped to 7-3.