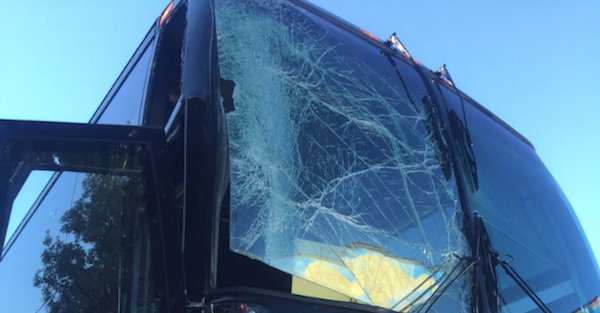 The Denver Broncos tried to get through Super Bowl week unscathed, but generally something pops up amidst the wild days leading up to the big game.
Broncos defender DeMarcus Ware shared a picture from a second bus noting they got into a small wreck:
https://twitter.com/DeMarcusWare/status/694276809085587457/photo/1
TMZ noted the accident reportedly occurred when a car in front of the buses stopped abruptly, causing the first bus to slam its brakes as the second bus swerved and clipped a motorcycle cop.
Thankfully no injuries were sustained, according to the report.