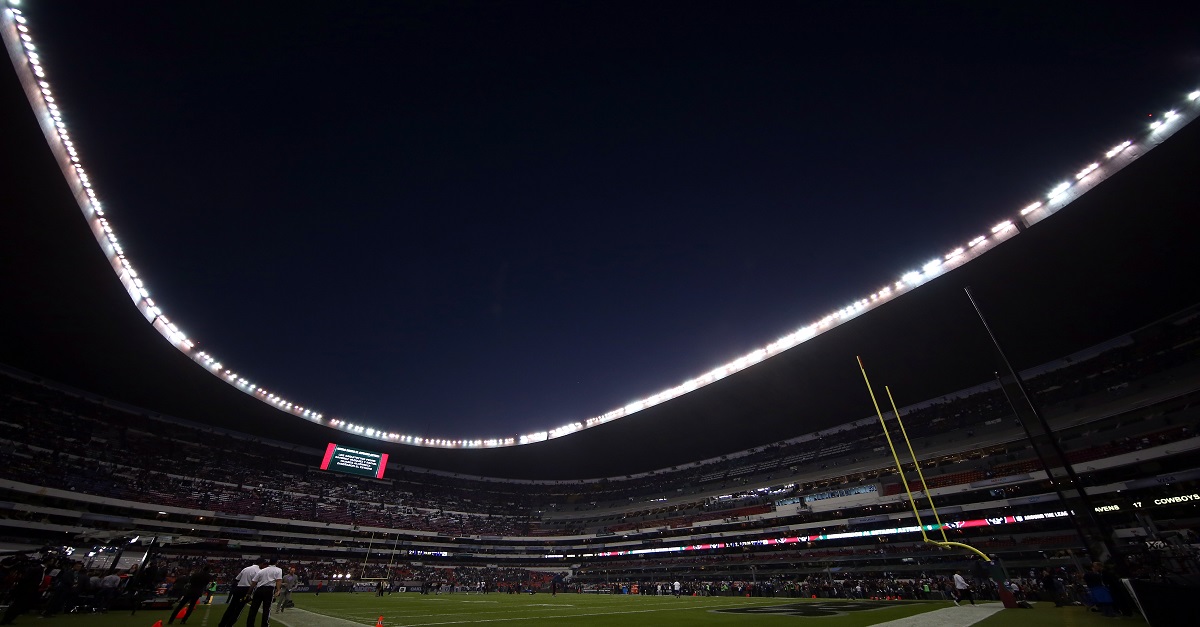 Buda Mendes/Getty Images
MEXICO CITY, MEXICO - NOVEMBER 21: A general view of the field prior to the game between the Houston Texans and Oakland Raiders at Estadio Azteca on November 21, 2016 in Mexico City, Mexico. (Photo by Buda Mendes/Getty Images)
The Denver Broncos and Tennessee Titans tried to support Mexico after it suffered a devastating earthquake this week. They both tweeted pictures of what they thought were the Mexican flag and a message in Spanish to those suffering.
However, what they didn't realize is that without the coat of arms, this basically becomes the Italian flag. There are some other subtle differences like the length of the flags, but that is not a good look for the teams. This is why proofreading is crucial.
The Raiders are supposed to host the Patriots in November in the Estadio Azteca, but the earthquake has the league considering its options and checking if the stadium will be available by then.
[h/t Deadspin]