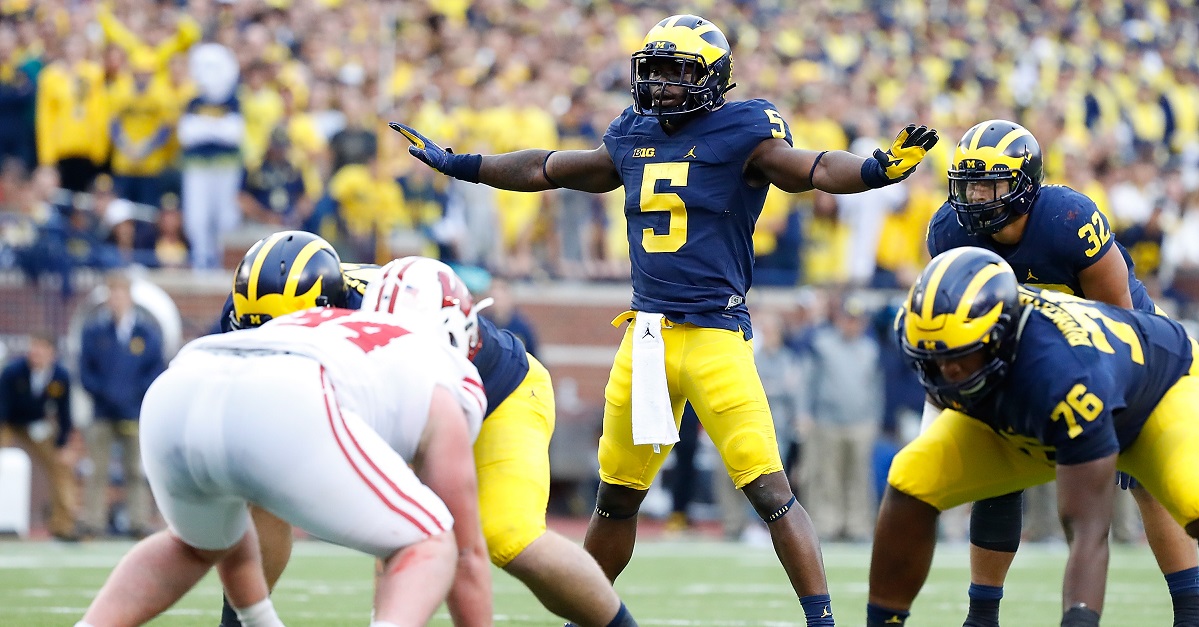 Leon Halip/Getty Images
ANN ARBOR, MI - OCTOBER 01: Jabrill Peppers #5 of the Michigan Wolverines lines up at quarterback during the third quarter of the game against the Wisconsin Badgers at Michigan Stadium on October 1, 2016 in Ann Arbor, Michigan. (Photo by Leon Halip/Getty Images)
Jabrill Peppers played everywhere for Jim Harbaugh and the Michigan Wolverines during his tenure in Ann Arbor. However, that was seen by many as a knock heading into the 2017 NFL Draft in that Peppers did not fit into the conventional mold of being a specialist at one position.
That did not stop the Cleveland Browns from investing the No. 25 overall pick in Peppers, though, and Browns head coach Hue Jackson indicated (via the Detroit Free Press) that Peppers will have "a role" offensively.
?He is a football player, a very dynamic player. Obviously, he?s going to play defense for us, but we?ll find a role for him over there on offense. No question. ? Again, when you have guys that have ability to make plays, you do anything and everything you can to put them in an environment so they can showcase their talent and ability. We will do that, but first we are bringing him in here to play defense and play special teams.?
Peppers is set to play safety first and foremost but it would be almost criminal not to see the ball in his hands a bit offensively. The former five-star recruit was one of the most dynamic return men in college football last season and, aside from that, Peppers was dangerous offensively to the point where several in the industry believe his best position might be running back.
That type of change probably won't happen, at least immediately, but Jackson is taking the big-picture approach to taking advantage of Peppers' considerable talent and that means playing offense.