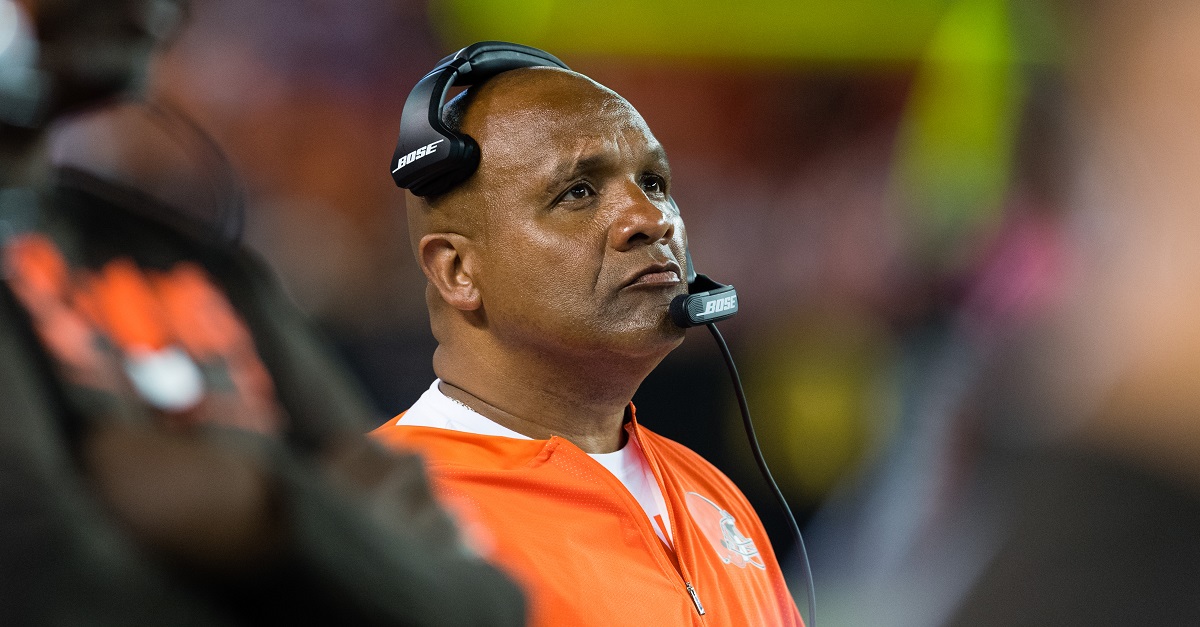 Jason Miller/Getty Images
CLEVELAND, OH - AUGUST 10: Head coach Hue Jackson of the Cleveland Browns watches from the sidelines during the second half of a preseason game against the New Orleans Saints at FirstEnergy Stadium on August 10, 2017 in Cleveland, Ohio. The Browns defeated the Saints 20-14. (Photo by Jason Miller/Getty Images)
The Cleveland Browns are the Cleveland Browns for a reason.
You don't just wake up one day and become a loser. It's a compounding effect of accepting mediocrity or simply straight-up failure, day-after-day. Winners hold themselves to a high standard and when they don't reach that standard, they adjust and adapt.
Losers, well, they say things like this:
Jackson, who's the Browns head coach, is referencing quarterback DeShone Kizer in this quote, whom the Browns drafted in the second round of this past NFL Draft. Cleveland drafted him with the hopes that he would finally be the franchise quarterback the team has been so desperate for. There's still time in his career to turn things around, of course, but so far he's thrown nine touchdowns compared to 19 interceptions.
Kizer has been anything but "the guy" for Cleveland, but apparently, that is okay with Jackson.
Had Jackson been the head coach for just about any other franchise in the NFL saying that would be a fireable offense. Heck, accepting that type of mediocrity and failure in just about any company in the world would be a fireable offense, but for the Browns, it's par for the course.
And that's why the Browns are the Browns.