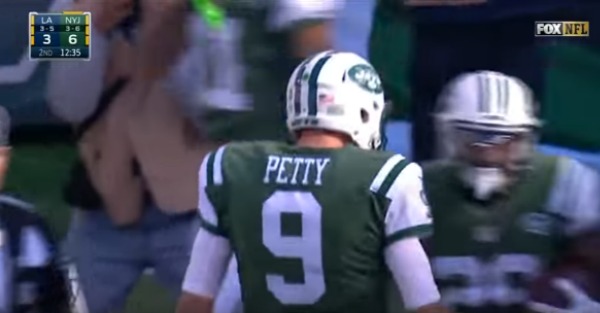 YouTube screen shot
Second-year quarterback Bryce Petty made his first start for the New York Jets Sunday, and had a bit of a rough outing overall in a 9-6 loss to the Rams.
He did, however, provide a few highlights, including helping along this trick play in the second quarter that went for a 4-yard touchdown.
He finished 19-of-32 for 163 yards, one touchdown and one interception.