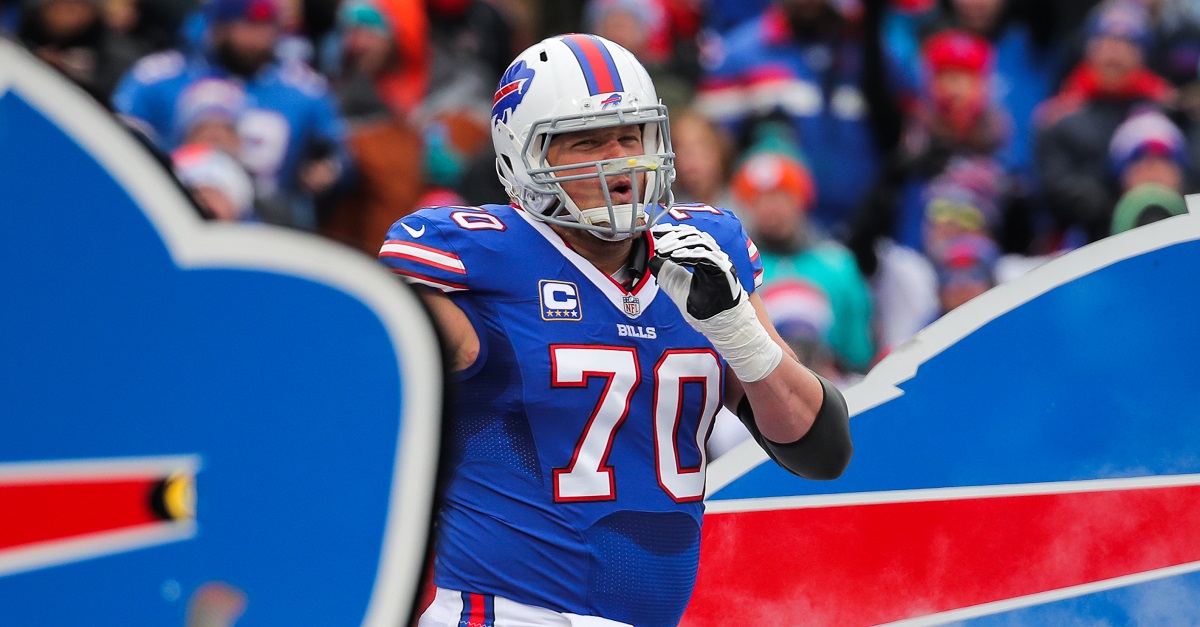 Brett Carlsen/Getty Images
ORCHARD PARK, NY - DECEMBER 17: Eric Wood #70 of the Buffalo Bills takes the field before a game against the Miami Dolphins on December 17, 2017 at New Era Field in Orchard Park, New York. (Photo by Brett Carlsen/Getty Images)
According to ESPN's Adam Schefter, Buffalo Bills center Eric Wood has suffered a neck injury that will force him to retire.
Schefter described the injury as "wear and tear" on Wood's neck, as well as calling it a "complicated medical situation".
Wood has since officially announced that he is no longer cleared to play football.
Wood, 31, was taken in the first-round of the 2009 NFL Draft by the Bills after a standout career at Louisville. Wood has played his entire career with the Bills, and he was even selected to the Pro Bowl in 2015.
Wood's injury comes out of nowhere, as the big offensive linemen played every single offensive snap for the Bills in the 2017 season.
Wood was a key part of Buffalo's offensive line this past year that saw the Bills finish sixth in the NFL in rushing offense. The rushing totals helped propel Buffalo to the NFL Playoffs for the first time in almost 20 years.