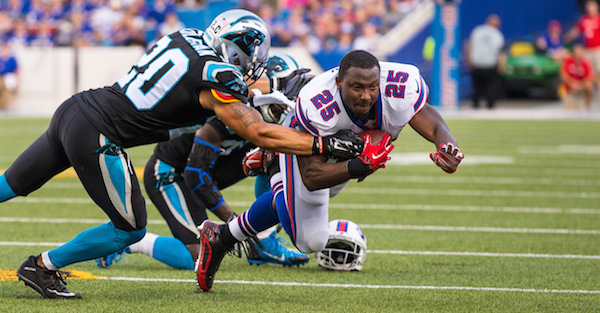 ORCHARD PARK, NY - AUGUST 14: Kurt Coleman #20 of the Carolina Panthers tries to tackle LeSean McCoy #25 of the Buffalo Bills during a preseason game on August 14, 2015 during a preseason game at Ralph Wilson Stadium in Orchard Park, New York. (Photo by Brett Carlsen/Getty Images)
UPDATE:
______________________
Not a day after it was announced Buffalo Bills running back Karlos Williams would miss significant time due to an undisclosed injury, LeSean McCoy went down during the team's practice Tuesday.
We'll continue to update this story as information is released.