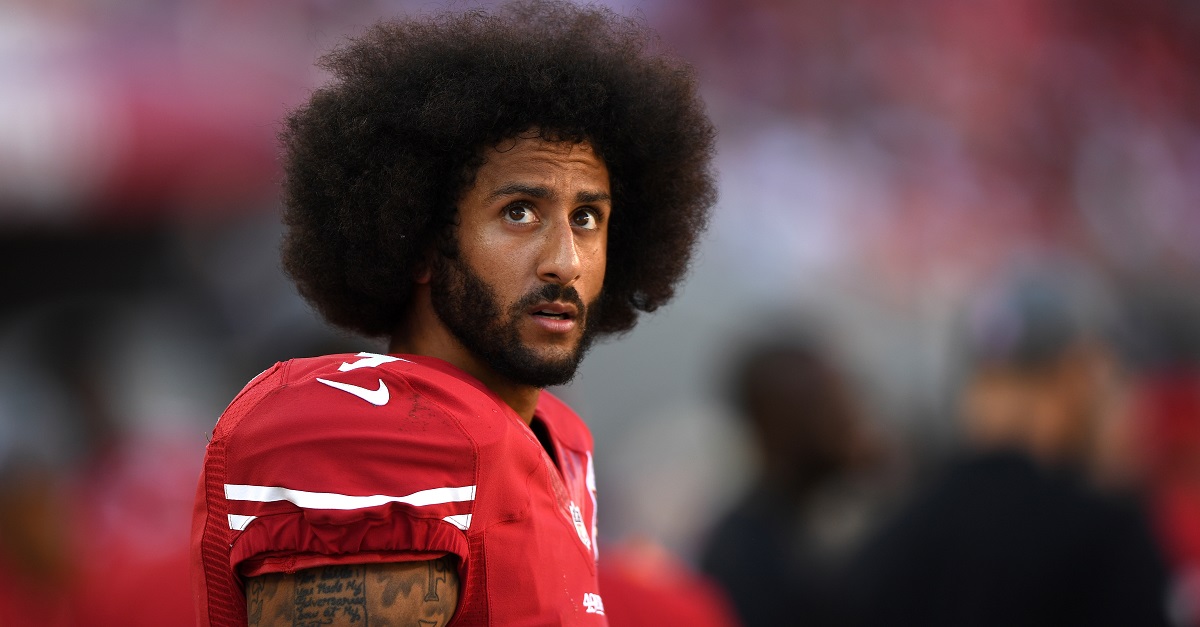 Thearon W. Henderson/Getty Images
SANTA CLARA, CA - OCTOBER 23: Colin Kaepernick #7 of the San Francisco 49ers looks on from the sidelines during their NFL game against the Tampa Bay Buccaneers at Levi's Stadium on October 23, 2016 in Santa Clara, California. (Photo by Thearon W. Henderson/Getty Images)
Colin Kaepernick's message may have been muted or misconstrued as a result of this weekend's events involving President Donald Trump and widespread protests around the NFL. However, at some players in the league (and observers outside of it) still seem to place Kaepernick at the center of everything and former MVP and Carolina Panthers quarterback Cam Newton is among them.
In addressing the media this week (via the Charlotte Observer), Newton weighed in on Kaepernick, referring to him as a "legend" and as someone who "made the ultimate sacrifice" when it comes to his continued unemployment.
?My hat goes off to the Colin Kaepernicks of the world. He?s made the ultimate sacrifice (as a player) and I respect that wholeheartedly. I can?t let a moment go by without shedding light to that: A person that does have the talent to play, a person that should be in this league, but I feel as if he?s not getting his just due because of his views."
?But that?s a legend, right there. For him to think outside of himself, to raise awareness of something that, this is 365 days removed from his first initial stand, and now here we are doing the same things. And now everybody is kind of understanding what his reasoning was, and I respect that.?
These are strong statements from Newton, who went well beyond the message of unity that many in the NFL have leaned on over the last several days. At the end of the day, Kaepernick's choice spurned quite a bit of action, both in support and against him, and it is clear that he paid a price for it.