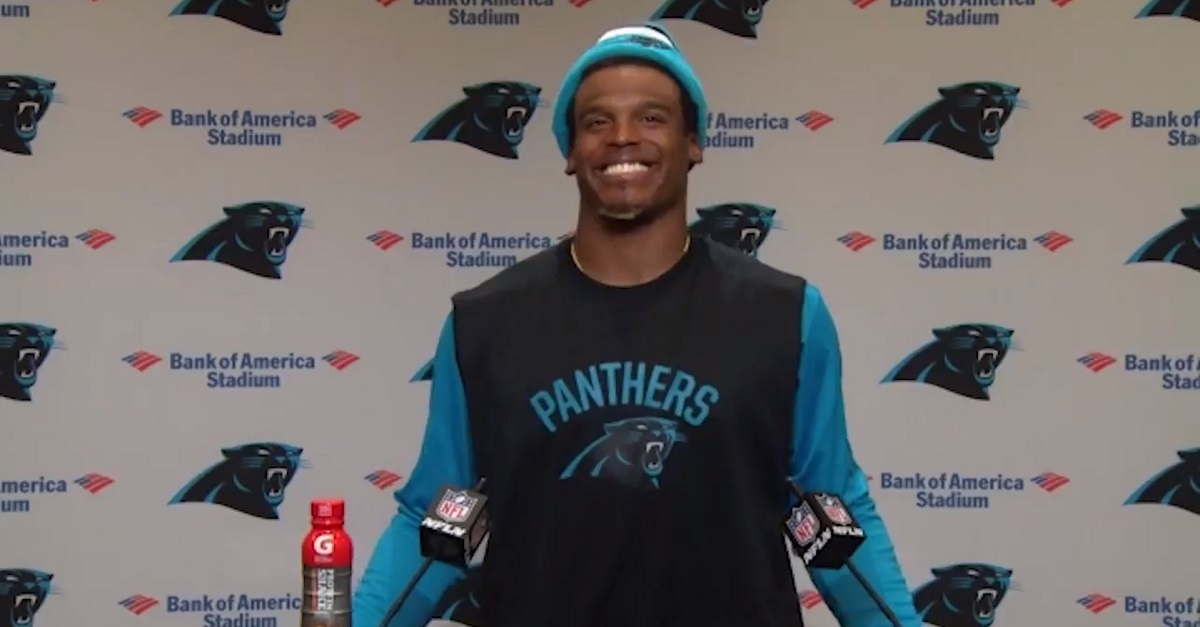 Panthers.com/Screenshot
Former NFL MVP Cam Newton is in hot water for his recent comments to a reporter on Wednesday.
Jourdan Rodrigue, a reporter for the Charlotte Observer, asked Newton this question about receiver Devin Funchess and the increased physicality of his route running this year.
"Cam, I know you take a lot of pride in your receivers playing well. Devin Funchess seemed to really embrace the physicality of his routes and getting those extra yards. Does that give you a bit of enjoyment to see him trucksticking people out there?"
Newton's response was… less than ideal.
"It's funny to hear a female talk about routes. It's funny."
[vimeo 236829440 w=640 h=360]
Oh Cam… just no.
Rodrigue said afterwards that she was just trying to do her job, and that she tried to confront Newton afterwards on the subject, where things apparently didn't progress at all.
Newton has yet to respond to the controversy surrounding his comments.