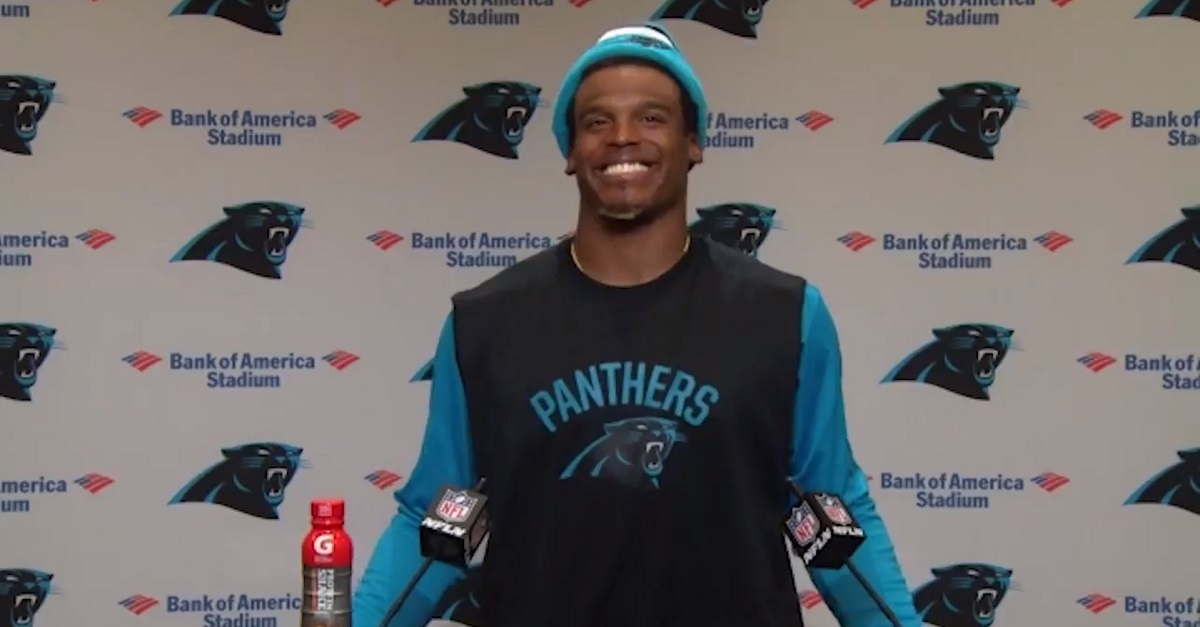 Panthers.com
After his comments towards a Carolina Panthers reporter on Wednesday, former NFL MVP Cam Newton has now reportedly lost a major sponsor, with AJ Perez of USA Today reporting that Dannon has cut ties with Newton.
The NFL's Ian Rapoport later reported that Dannon had not terminated their agreement with Newton, with Newton's agent saying that Dannon did not have the grounds to terminate the agreement. ESPN later released a statement from Dannon, saying that the company "will no longer work with [Newton]" following the comments.
Rapoport clarified that it appears that Dannon will not renew its advertising deal with Newton once the current one is up.
This comes after Jourdan Rodrigue of the Charlotte Observer asked Newton this question about the increased physicality from receiver Devin Funchess this year.
"Cam, I know you take a lot of pride in your receivers playing well. Devin Funchess seemed to really embrace the physicality of his routes and getting those extra yards. Does that give you a bit of enjoyment to see him trucksticking people out there?"
Newton's response was… less than ideal.
"It's funny to hear a female talk about routes. It's funny."
[vimeo 236829440 w=640 h=360]
Rodrigue said afterwards that she was just trying to do her job, and that she tried to confront Newton afterwards on the subject, where things apparently didn't progress at all.