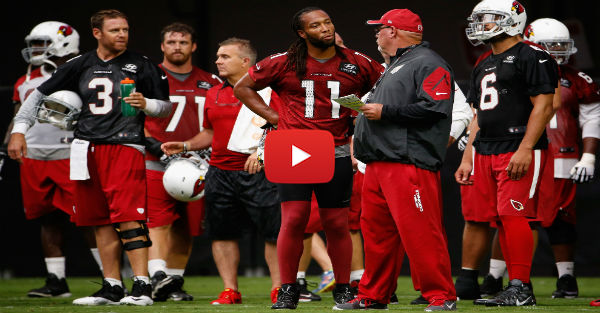 Arizona Cardinals Chris Johnson pulled a hamstring in Thursday's practice and will be out one to two weeks, according to coach Bruce Arians via ESPN.
While Johnson –who recently signed a one year contract with the Cardinals– warmed the bench, rookie running back David Johnson—no relation—rushed for 66 yards off 13 carries in his NFL debut during Saturday's preseason game against the Chargers. Chargers beat the Cardinals with a final field goal, 22-19.
Coach Bruce Arians has voiced concerns over the Cardinals not having a clear starter to help Andre Ellington carry the load—looks like Johnson and Johnson might be sharing the work.
Check out rookie Johnson make a tricky catch during practice above.