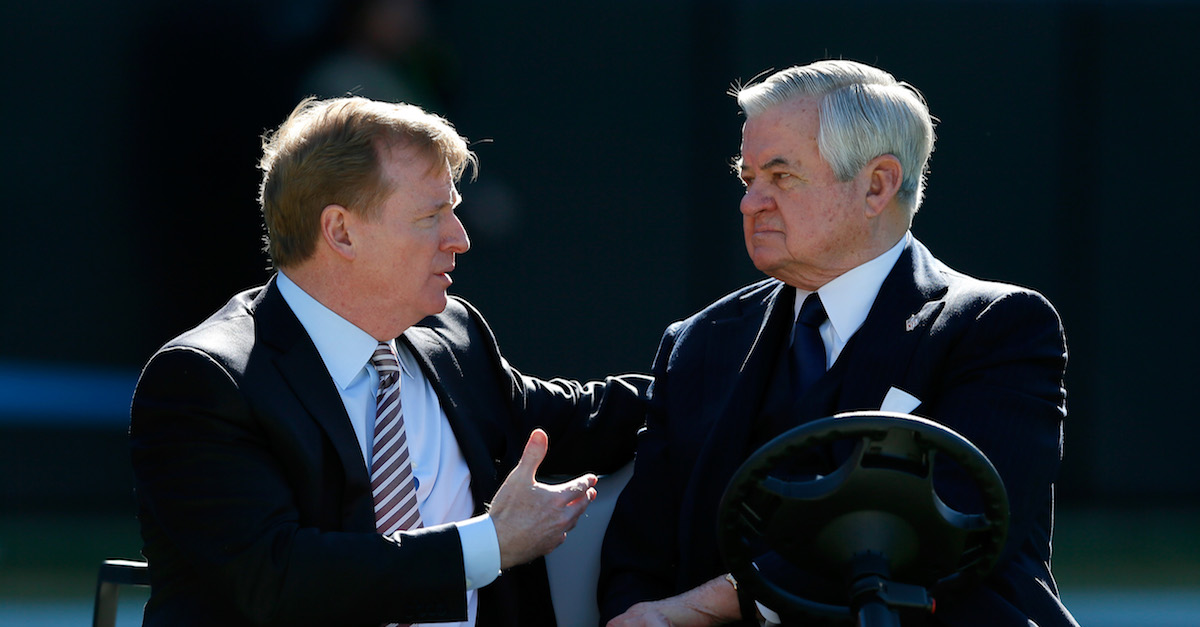 Kevin C. Cox/Getty Images
CHARLOTTE, NC - JANUARY 12: NFL commissioner Roger Goodell speaks with Carolina Panthers owner Jerry Richardson prior to the NFC Divisional Playoff Game against the San Francisco 49ers at Bank of America Stadium on January 12, 2014 in Charlotte, North Carolina. (Photo by Kevin C. Cox/Getty Images)
The Carolina Panthers have stunned the NFL, firing their general manager more than a month out from the NFL regular season starting, per a team-issued presser:
?After much thought and a long evaluation of our football operations, I have decided to relieve Dave Gettleman of his duties as general manager,? Richardson said. ?I want to thank Dave for the role he played in our success over the past four seasons. While the timing of this decision is not ideal, a change is needed.?
Led by league MVP Cam Newton, the Panthers were NFC champions in 2015-16 before losing to the Denver Broncos in the Super Bowl.
The Panthers responded last season by finishing 6-10 and in last place of the NFC South.
Gettleman had been a member of the Panthers front office since 2013, and he's spent almost 30 years in NFL scouting departments. He has worked for the Buffalo Bills, Denver Broncos and New York Giants over his tenure. Gettleman has been under intense pressure to find help for a limited offense aside from Newton and Pro Bowl tight end Greg Olsen.