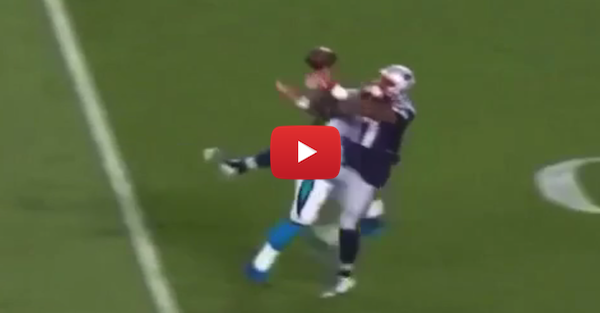 Like he has much of the preseason, Tom Brady didn't look great Friday night.
Brady tossed two interceptions and a nice touchdown in the contest. The second was absolutely his fault, making a bad read on a checkdown, but the first was all on young receiver Aaron Dobson.
Much like the veteran he is, Charles Tillman went up with Dobson and just took the ball away for the interception.