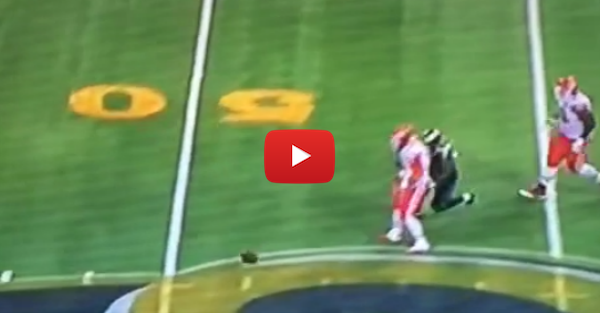 Chiefs quarterback Chase Daniel got his pass swatted right back at his face during a play in Thursday's preseason game against the Rams. To make it even worse, the player who swatted the football, Rams defensive end Eugene Sims, came up behind Daniel and shoved him to the ground.
Maybe Sims thought the quarterback caught the ball, maybe he just felt like taking him down for no reason.
Kansas City defeated St. Louis 24-17.