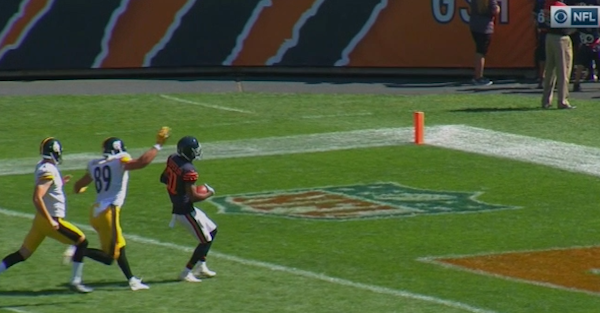 CBS screenshot
Pittsburgh Steelers-Chicago Bears game ended the first half in one of the most bizarre sequences of the season thus far.
After a blocked field goal was returned nearly into the end zone, Marcus Cooper casually strolled to the end zone before being chased down by the Steelers, who stripped the ball and it bounced out of the end zone.
That resulted in some confusion as the Steelers left for the locker room. After a long delay, referees called for an illegal bat of the ball, and put the ball at the half-yard line with no time on the clock.
A false start penalty backed up the Bears and Chicago settled for three points.
Absolutely bizarre.