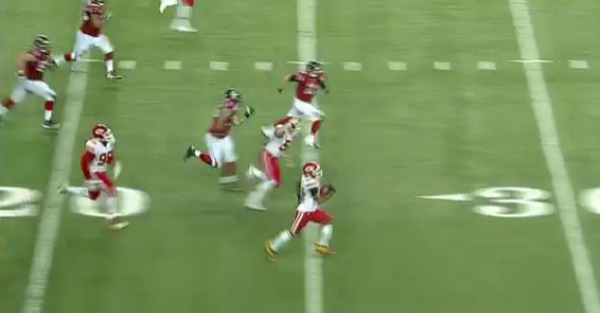 Streamable screen shot
This is one for the books.
The Atlanta Falcons took a one-point lead against the Kansas City Chiefs with about four minutes left in the game. It made complete sense for the Falcons to go for two in an attempt to stretch the lead to three.
RELATED: Bill Belichick is insanely underpaid.
What happened next made sense only to the Chiefs.
The Chiefs' Eric Berry intercepted Matt Ryan and took the ball all the way back for a pic-two, stomping on the Falcons' (7-5) hearts.
Kansas City (9-3) escaped with a 29-28 win.