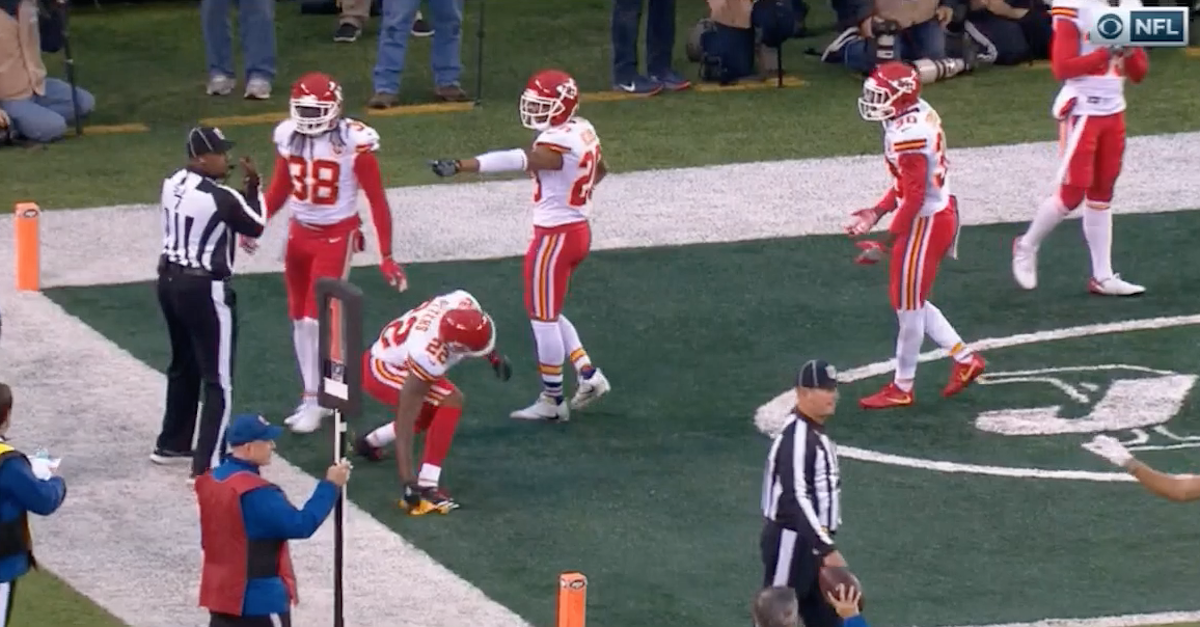 Clippit/Screenshot
Marcus Peters probably regrets the decision he made to throw a referee's yellow flag before prematurely leaving the field, and now his bank account is feeling the ramifications of that decision as well.
Charean Williams of ProFootballTalk is reporting that the NFL has fined Peters $24,309 for throwing the yellow flag into the stands.
That moment, which you can see below, came thanks to a holding call against Peters that effectively overturned a two-point stop by the Chiefs' defense. Peters was apparently under the impression that he was suspended from the game by the officials, so he left the field. Upon hearing that he wasn't suspended the third year pro returned to the sidelines — without socks.
On top of the substantial fine from the NFL, Peters was also suspended by the Chiefs for a game, thus missing out on $72,320 of his base salary.
Add it all together and that absurd sequence cost Peters $96,629, which is more than most Americans make in a year.