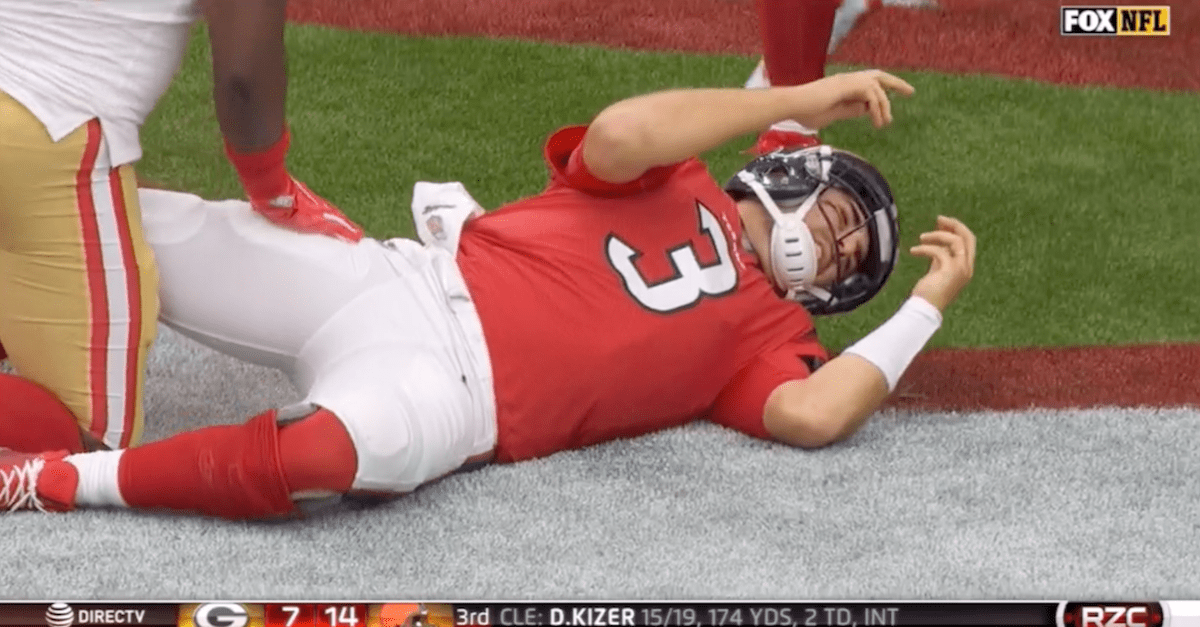 Screenshot
Former WWE standout turned Dr. Chris Nowinski is a concussion expert and has helped co-found the Concussion Legacy Foundation. On Sunday, he was extremely vocal after a horrific scene took place involving quarterback Tom Savage during the Houston Texans' tilt with the San Francisco 49ers:
Savage was later pulled from the game, although he had to be restrained by personnel on the sideline as he attempted to return.
It's unclear what exactly happened to Savage, but the quarterback did what several believe to be the "fencing response", which is common in combat athletes directly after a knockout. If Savage did indeed suffer a concussion, there will have to be a major response by the NFL as to why he was allowed back on the field with several fail-safes used to try and prevent such an action.
Nowinski is a two-time WWE Hardcore Champion. He wrestled in the organization from 2001-03.