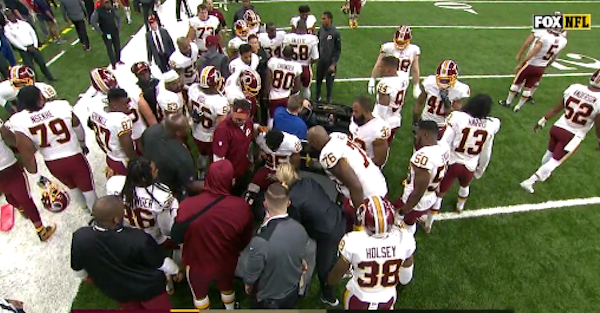 Clippit screenshot
Starting Washington Redskins running back Chris Thompson was carted off the field in an air cast on Sunday after getting rolled over from behind. He is done for the year with a fractured fibula:
Thompson did not return to the game.
Thompson was a fifth round pick in the 2013 NFL Draft.
After appearing in just six games over the first two years of his career, Thompson has appeared in nine, games this season with one start. He played in 16 games last season and 13 the year before.
He's rushed for 861 yards over his career with five touchdowns. He's caught 128 passes for 1,110 yards and eight touchdowns.