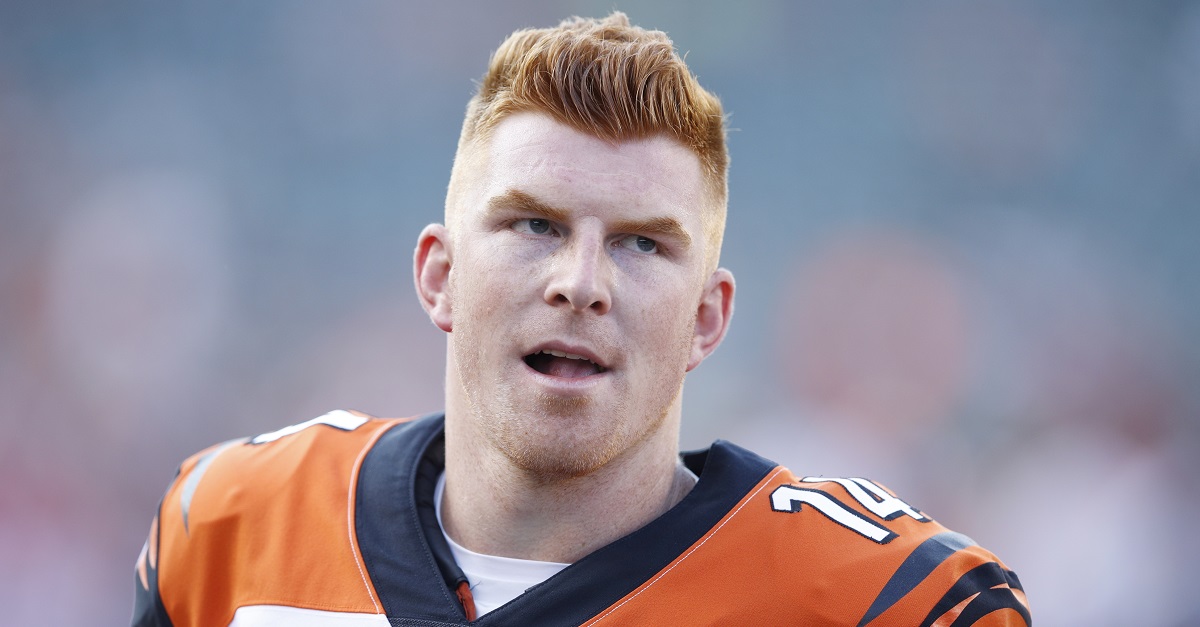 Joe Robbins/Getty Images
CINCINNATI, OH - AUGUST 11: Andy Dalton #14 of the Cincinnati Bengals looks on before a preseason game against the Tampa Bay Buccaneers at Paul Brown Stadium on August 11, 2017 in Cincinnati, Ohio. (Photo by Joe Robbins/Getty Images)
Cincinnati Bengals fans were undoubtedly pretty disappointed in the team's season-opening 20-0 loss to the Baltimore Ravens. Quarterback Andy Dalton was particularly bad, throwing four interceptions and for only 170 yards. That prompted one fan to throw a hat of all things at Dalton as he ran to the locker room after the game:
That fan showed more accuracy with that toss than Dalton did all game. It was good for Dalton to show restraint though and not say anything back. He wouldn't have been justified considering his performance, but he also knows that only trouble can come from confronting a fan.
The Bengals have a chance to get it together on Thursday when they host the Houston Texans who had some of their own struggles.
[h/t CBS Sports]