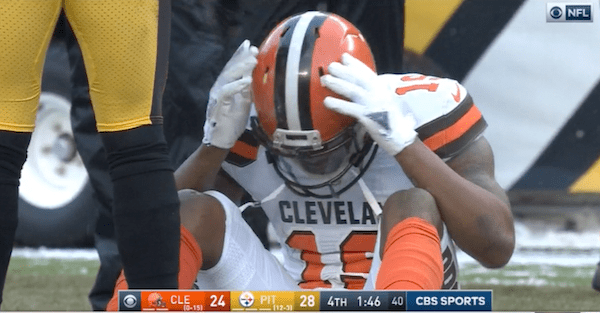 CBS screenshot
The Cleveland Browns' season finished winless becoming just the second team in NFL history to go 0-16.
Cleveland was driving the field with less than three minutes remaining in the game and down four.
The Browns faced a fourth-and-2, quarterback Deshone Kizer escaped Pittsburgh's pressure and had a wide-open Corey Coleman, who proceeded to drop the pass.
Head coach Hue Jackson hasn't been listed among the rumored coaches slated to be fired despite winning just one game in two seasons.
The Steelers, on the other hand, are headed to the playoffs as the AFC's No. 2 seed.