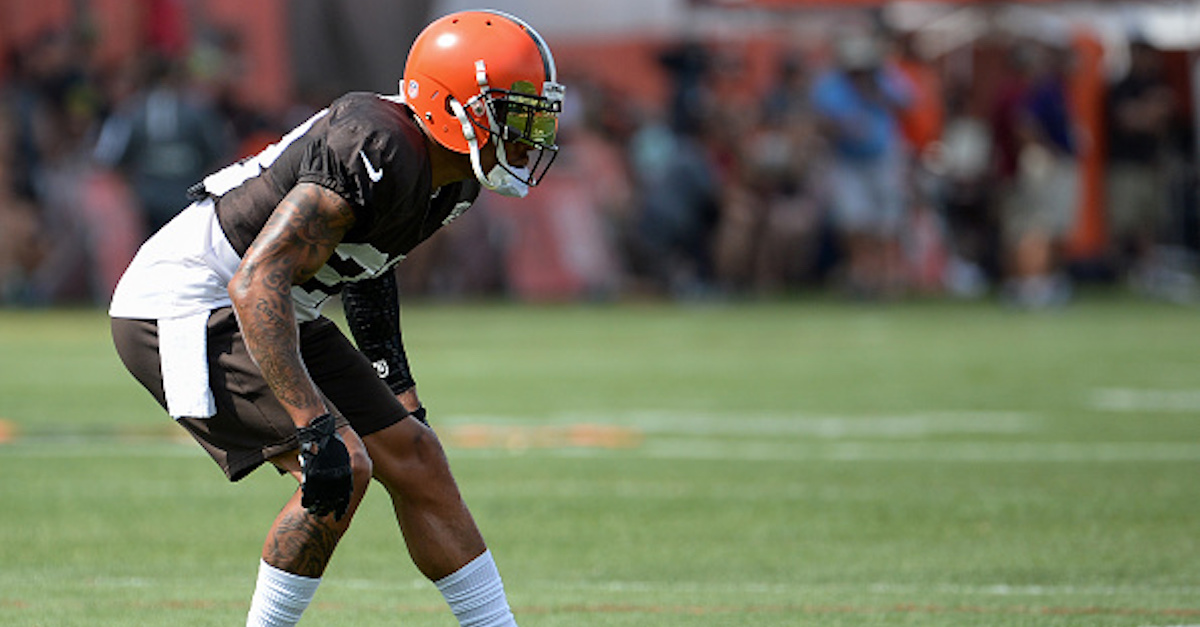 Cammett/Diamond Images/Getty Images
BEREA, OH - AUGUST 2, 2017: Cornerback Joe Haden #23 of the Cleveland Browns takes part in a drill during a training camp practice on August 2, 2017 at the Cleveland Browns training facility in Berea, Ohio. (Photo by: 2017 Nick Cammett/Diamond Images/Getty Images)
It has been a crazy 24 hours for now former Cleveland Browns cornerback Joe Haden.
On Tuesday, it was reported by Jason La Canfora that the Browns were aggressively trying to shop Haden. He's been a good player for the Browns but they recently signed him to a long-term deal and it was apparently starting to look like too big (or too long) of a commitment. La Canfora reported that Cleveland was trying to get rid of his contract, which made sense at the time.
Apparently, the Browns got tired of waiting, though, because they cut him on Wednesday morning. As Conor Orr of NFL.com pointed out, it was probably the smart move by Cleveland. Haden is only due $4 million this season in guaranteed money, so Cleveland really had a small window to work with — especially since he was apparently not getting any interest on the trade market.
The good news for Haden is that even though he was cut, he will still get paid his guaranteed money. There's more good news in the fact that because of his talent and still-noticeable potential, he's already garnered a ton of interest as a free agent.
In fact, less than 24 hours after being cut from Cleveland, Adam Schefter of ESPN is reporting that the cornerback is expected to ink a deal with the Steelers.
One has to wonder how Cleveland is going to end up feeling about this contract dump.
On one hand, the albatross of a contract is now off the Browns' back. Purely financially speaking, that's a good thing.
On the other-hand, though, the fact that Haden was picked up by a fellow AFC North team is a huge deal.
So not only did Haden end up with a great franchise known for producing Top-10 NFL defenses, but the former Browns' star will now have the opportunity to stick it to his team at least twice a year. Somehow, someway, Cleveland has found a way to take a good situation (the contract dump) and end up on the wrong side of it.
That's why the Browns are the Browns, folks, and Haden is going to be much better off with his new team because of it.