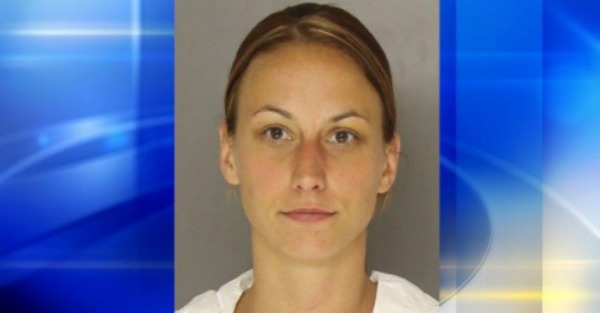 WPXI-TV via Twitter
A soccer coach who  was once a star soccer player at the  University of Pittsburgh has been arrested in connection with her father's stabbing death, and cops say she mentioned the movie, "The Mummy Returns," during questioning.
Christina Nicassio, 27, has been arrested in connection with the death of her father, Anthony Nicassio, 69.
Christina Nicassio played for the University of Pittsburgh from 2007-2009, according to the university's women's soccer page. She also served as head coach and personal trainer at the Allegheny Force Football Club, according to the Pittsburgh Post-Gazette.
The Post-Gazette, citing a police affidavit, said Christina Nicassio had recently suffered a bad breakup and her parents wanted to take her to a hospital. When the suspect was getting in to a car, she allegedly grabbed a knife and plunged it into her father's chest, according to the affidavit.
The Post-Gazette said Christina Nicassio consented to an interview with police, and told them, according to the affidavit: "I don't know why, I thought he had to die," She made the reference to  the "Mummy Returns," and said, "someone who can't love someone else, they stab their father."
The university website noted that Christina Nicassio was a "four-time Student-Athlete Scholar Award winner." Her father was a noted internist and primary care physician.