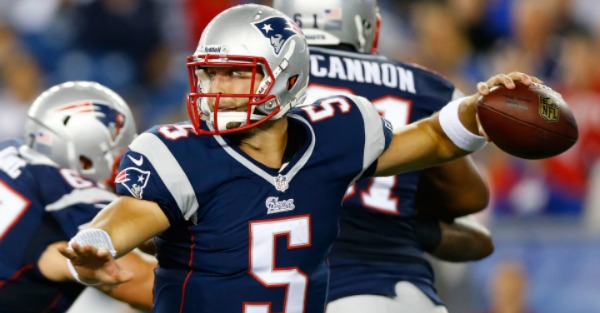 Jared Wickerham/Getty Images
Yeah, this lines up.
In his book Shaken, Tim Tebow details how after signing with the New England Patriots in 2013, he turned down a $1 million endorsement deal when head coach Bill Belichick advised him against it. A couple months later, Belichick cut him.
"I remembered when I had signed with the team in June. Then I'd had an offer on the table to make a one-day appearance endorsing a product for a million-dollar paycheck," Tebow writes. "I'm sure you'd agree that a million dollars is a lot to make in just 24 hours. But I wasn't quick to say yes…I was sure to discuss the opportunity with [Belichick]. 'I want to know what you think, Coach,' I said. 'I respect you and I want to fit in. I want to be one of the guys. Should I do it?' He thought for a moment and then shook his head and said, "Timmy, I would really appreciate it if you didn't.'"
Tebow said Belichick's opinion far outweighed the payday so he turned down the deal without giving it another thought, adding that if he'd been playing for any other coach at the time, he wouldn't have even asked permission.
RELATED: Tim Tebow nearly committed to Alabama and he had a very good reason
"I wanted the chance to impress coach Belichick more than I wanted the money," Tebow continued. "I'll say that if I were on any other team, I would have probably said yes to the offer."
More evidence that Belichick is hands-down the most cut-throat head coach in the NFL, a lesson that unfortunately cost old Timmy a cool $1 million to learn.