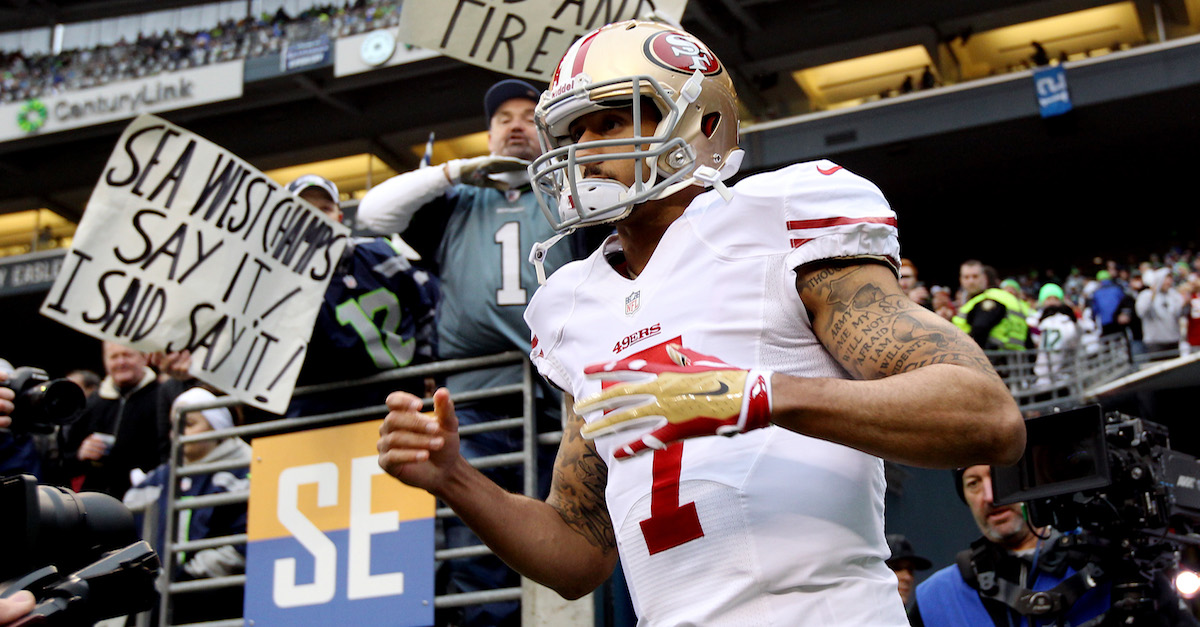 Christian Peterson/Getty Images
SEATTLE, WA - JANUARY 19: Quarterback Colin Kaepernick #7 of the San Francisco 49ers takes the field prior to the 2014 NFC Championship against the Seattle Seahawks at CenturyLink Field on January 19, 2014 in Seattle, Washington. (Photo by Christian Petersen/Getty Images)
Colin Kaepernick and his lawyer believe they have a case when it comes to collusion in the league, which they believe is keeping him from signing with an NFL team.
While one insider believes Kaepernick will never play in the NFL again, Kaepernick's lawyer, Mark Geragos, believes the response from the league will be for the former quarterback to have a job once again (H/T Bleacher Report):
"I think within the next 10 days somebody will sign him," he said. "I think somebody's gonna sign him. I think the NFL has to come to their senses, and realize every day that goes by just proves the collusion case even more."
Kaepernick walked away from the San Francisco 49ers in March, and hasn't landed an NFL job since.
He's drawn little interest, and apparently a snub from the Tennessee Titans resulted in his collusion case. We'll likely soon see if Kaepernick gains any traction, or if this is all just wishful thinking.