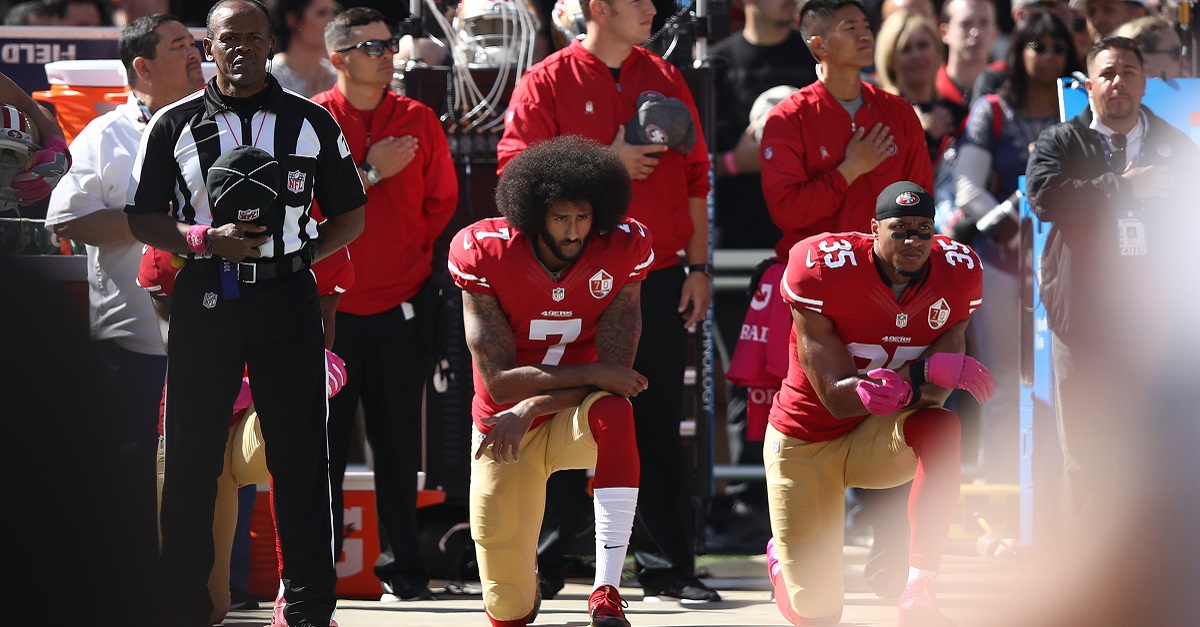 Ezra Shaw/Getty Images
Photo by Ezra Shaw/Getty Images
The Colin Kaepernick free agency saga continues, as the talented and controversial quarterback remains unemployed at this juncture of the 2017 offseason. However, the former San Francisco 49ers signal-caller could have an interesting landing spot in the works, as Ian Rapoport brings word of a workout with the Seattle Seahawks.
First, Rapoport indicated that Kaepernick was expected to be a part of a quarterback workout this week.
Then, he drilled down to the fact that Kaepernick will be visiting with the Seahawks on Thursday.
Related: Coach says NFL celebrations not a good example for young people
Word broke recently that the Seahawks were considering both Kaepernick and Robert Griffin III for their backup quarterback job in support of Russell Wilson. This makes sense on a number of levels.
Seattle's backup situation is up in the air given the weak depth chart and off-field issues for Trevone Boykin. Beyond that, both Kaepernick and Griffin III would allow the Seahawks to deploy a similar offense in the event of an injury to Russell Wilson, with both players bringing mobility to the table in a way that would be necessary behind Seattle's patchwork offensive line.
At this point, a signing does not necessarily appear imminent but there is more and more smoke to the situation and there might be fire underneath.