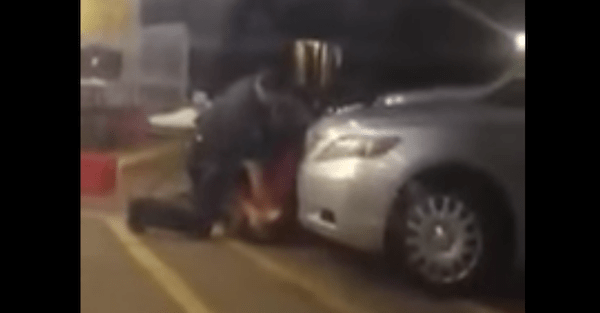 https://www.instagram.com/p/BHhetl8g_EE/
A Louisiana man Alton Sterling was shot and killed by police officers while he was pinned to the ground, and San Francisco 49ers quarterback Colin Kaepernick weighed in on the tragedy on Instagram Wednesday afternoon:
"This is what lynchings look like in 2016! Another murder in the streets because the color of a man's skin, at the hands of the people who they say will protect us. When will they be held accountable? or did he fear for his life as he executed this man?"
Two officers responded to a call early Wednesday morning for a possibly armed black man selling CDs. On the scene, the officers attempted to handcuff Sterling. A video taken of the fatal interaction was taken by a bystander. One can be heard shouting ?He?s got a gun,? though Sterling was pinned to the ground. ?You f*****g move, I swear to God.?
Store owner Abdullah Muflahi said the Sterling was a regular outside of his store and that he did not see a gun or an altercation leading up to the officers arriving on scene.