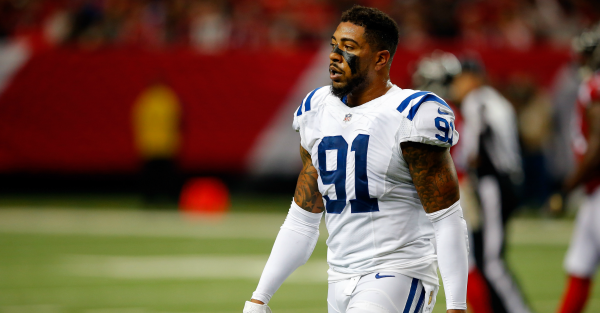 Indianapolis Colts cornerback Jonathan Newsome was arrested in Zionsville, Ind. early Wednesday according to Fox59's Matt Adam. Police initially responded to a noise complaint at Newsome's apartment complex at 2 a.m.
When police investigated the apartment they found marijuana. Newsome was taken to Boone County Jail and faces two counts of possession of marijuana.
The outside linebacker played in 14 games, including two starts, for the Colts this season, recording nine tackles and a sack. He led the team in sacks with 6.5 as a rookie in 2014.