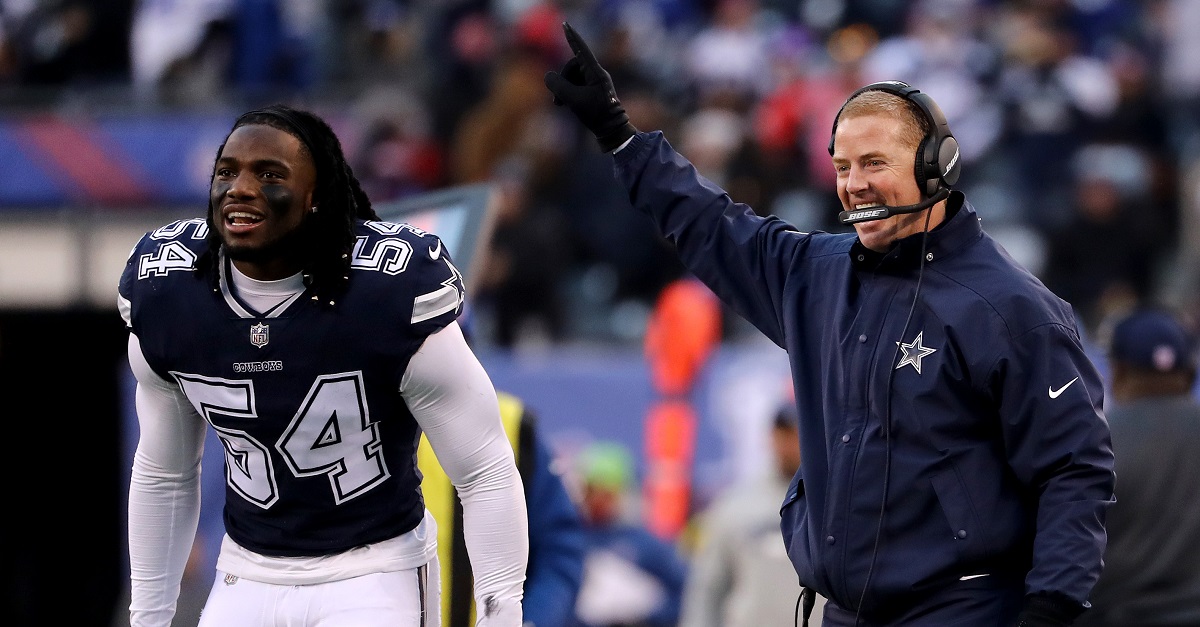 Elsa/Getty Images
EAST RUTHERFORD, NEW JERSEY - DECEMBER 10: Head coach Jason Garrett and Jaylon Smith #54 of the Dallas Cowboys react against the New York Giants in the fourth quarter during the game at MetLife Stadium on December 10, 2017 in East Rutherford, New Jersey. (Photo by Elsa/Getty Images)
The Dallas Cowboys have finalized their staff according to ESPN's Todd Archer as they have added strength and conditioning coach Markus Paul.
Paul has five Super Bowl rings as he was with the Patriots during their early 2000s run and was with the Giants when they spoiled the Patriots' perfect season in 2007 and ruined their fairy tale ending once again in 2011. He also spent his first two years in New Orleans (1998 and 1999). He also spent a season with the New York Jets in 2005.
He was a player in the league for a few years as he played safety for the Chicago Bears from 1989 to 1993 and spent some of his last season with the Tampa Bay Buccaneers.