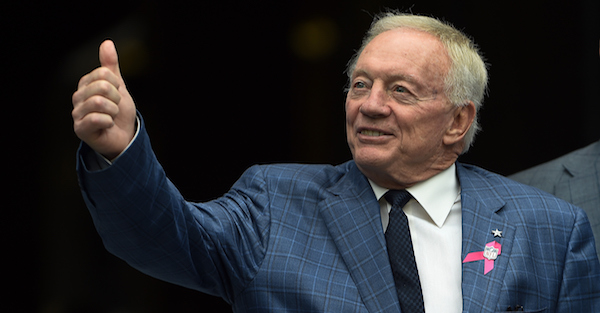 <> at CenturyLink Field on October 12, 2014 in Seattle, Washington.
The Dallas Cowboys are in flux with a variety of roster moves on the way after their worst season since 1989.
While Greg Hardy appears to be on his way out, Yahoo Sports notes the Cowboys could stay the route of troubled players and might opt to bring in defensive stud Pacman Jones to replace current defensive back Brandon Carr.
Carr's production last season did not live up to his salary, among the highest in the league when it comes to defensive backs. According to the report, cutting Carr before June 1 opens up $6.4 million in cap space, while cutting him after that date would open up $9.1 million.
The article cites a league source that Jones might be an option for the Cowboys despite his meltdown that led to a Pittsburgh Steelers playoff victory.
After a troubled start to his career followed by missing the entire 2007 season due to a personal conduct violation, Jones reignited his career with one season in Dallas before a relatively successful six years in Cincinnati.