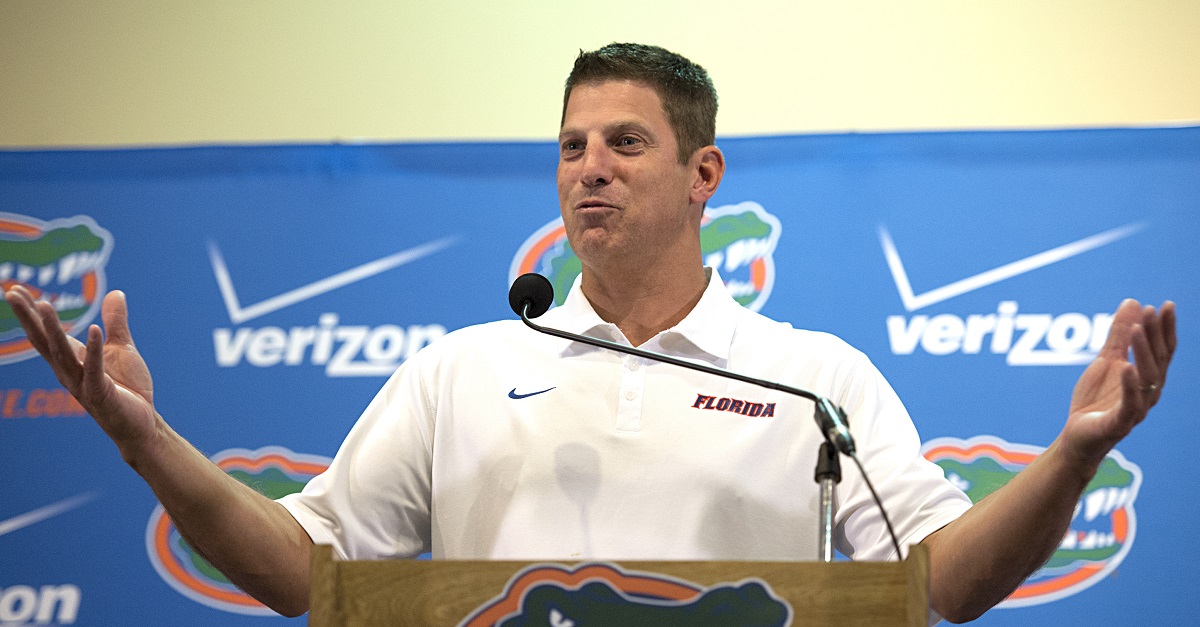 AP Photo/Phil Sandlin
Doug Nussmeier, Florida's NCAA college football offensive coordinator/quarterbacks coach, talks to the media at the teams media day in Gainesville, Fla., Wednesday, Aug. 5, 2015. (AP Photo/Phil Sandlin)
Doug Nussmeier, last with the Florida Gators as an offensive coordinator, is going to the Dallas Cowboys to become a tight ends coach.
Todd Archer of ESPN first reported this piece of news.
For those unaware of Doug Nussmeier's exploits, he was actually selected in the fourth-round of the 1994 NFL Draft by the New Orleans Saints. A quarterback from Idaho, he had a decent stint in the pros, playing for the Saints then the Indianapolis Colts. He would also go play football overseas for a brief period of time.
Following his playing career, Nussmeier was the quarterbacks coach for the last pro team he ever played for, the BC Lions. Fast-forward a bit, he received his first shot at big time football as the QB coach for the Michigan State Spartans in 2003, then followed that up by taking the same position in the NFL with the Rams.
He would spend the next several seasons teaching quarterbacks and being the offensive coordinator for a slew of college football programs, including Washington, Alabama, Michigan, and Florida. He was expected to be an offensive assistant with the LSU Tigers for the 2018 season.
Anyway, this continues Dallas' attempt to shake things up a bit. Only time will tell if this hiring positively alters the franchise's success.