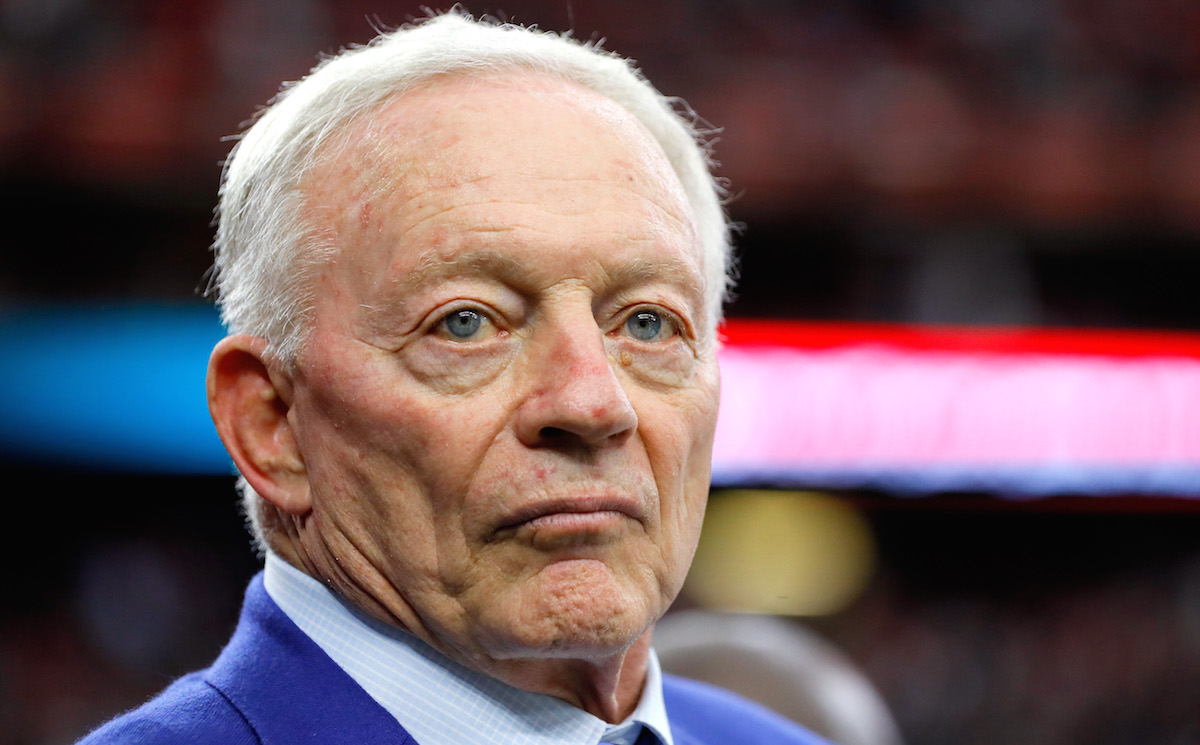 Kevin C. Cox/Getty Images
HOUSTON, TX - FEBRUARY 05: Dallas Cowboys owner and new Hall of Fame inductee Jerry Jones looks on prior to Super Bowl 51 between the Atlanta Falcons and the New England Patriots at NRG Stadium on February 5, 2017 in Houston, Texas. (Photo by Kevin C. Cox/Getty Images)
The Dallas Cowboys attempted to make the NFC Championship game about themselves, despite having missed the NFL Playoffs entirely.
The Cowboys' official website shared an article listing the 18 current players and coaches on the Minnesota Vikings and Philadelphia Eagles who had previously been part of the franchise, as well as tweeting the statistic on Monday.
Of course, this is the same organization that boldly refers to itself as, "America's Team," had a former player claim "Texas Stadium has a hole in its roof so God can watch His favorite team play" and is run by an owner who, among numerous other things, seemingly decided to flag a camera man over so he could stare directly into the lens during a team protest of social injustice earlier this season.
https://www.youtube.com/watch?v=dZjkKb7CciI
This is perhaps the least surprising news you'll read all weekend. Unfortunately for Dallas, none of these players or coaches are still employed, which is part of the reason why the team finished with a 9-7 record and short of playoff expectations.
"How 'bout them Cowboys?"