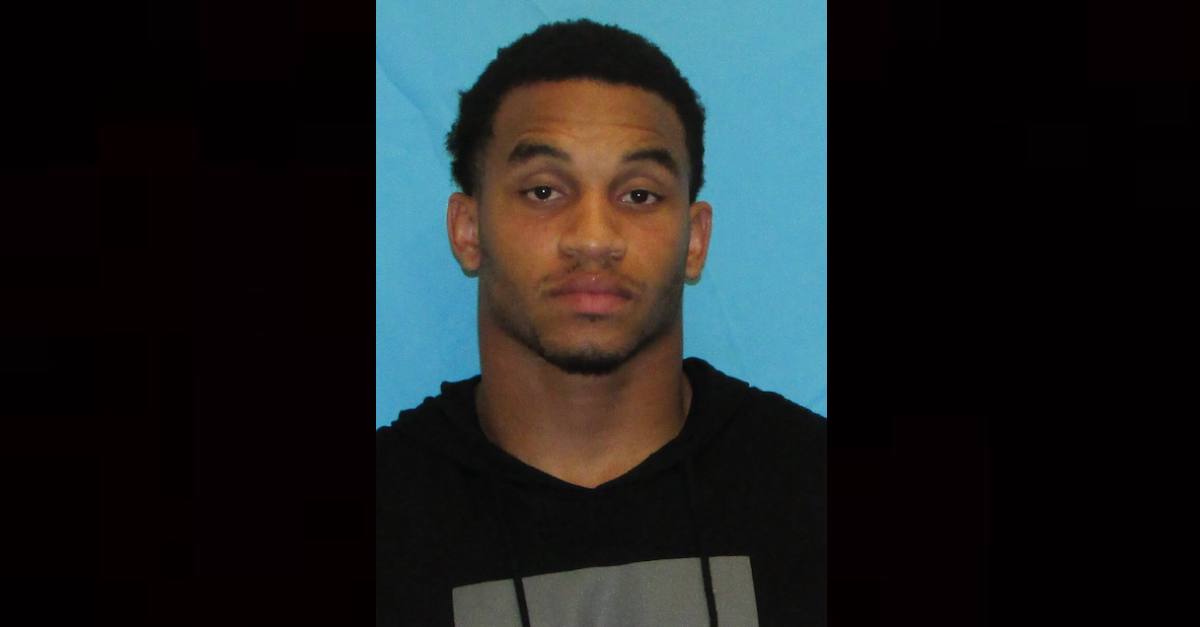 Twitter/FOX News 4
Dallas Cowboys linebacker Damien Wilson was arrested Tuesday on suspicion of aggregated assault with a deadly weapon, and details have emerged as to what led to his arrest.
Related: Potential Dallas Cowboys starter facing backlash following a Fourth of July arrest
KRLD Radio quoting Frisco, TX. police, relayed the events in a series of tweets. Wilson was looking for a place to park at Toyota Stadium in Frisco, Texas, and he asked a group of tailgaters to move since they were taking up so many spaces, according to the report.
The situation apparently quickly escalated as an argument broke out. KRLD reported that Wilson backed up his truck and allegedly hit a woman in the process.
Police allege, as per the KRLD report, that Wilson had a gun. Following his arrest, he was released after posting $20,000 bond.
Wilson was projected to be a starter for the Cowboys this upcoming season. He made a few starts last season, but he was expected to have a much bigger role in 2017. He is entering his third season in the league after playing for Minnesota in college. He was drafted by the Cowboys in the fourth round of the 2015 NFL Draft.
The team hasn't released any more details about Wilson's arrest.