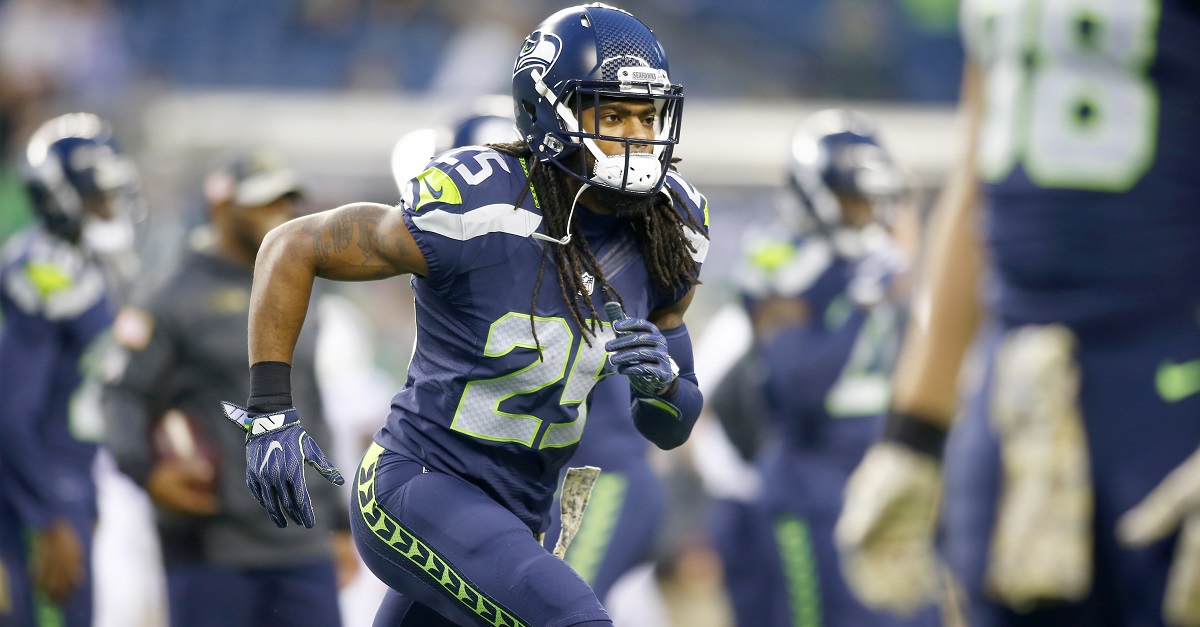 Jonathan Ferrey/Getty Images
SEATTLE, WA - NOVEMBER 07: Cornerback Richard Sherman #25 of the Seattle Seahawks warms up before an NFL game against the Buffalo Bills at CenturyLink Field on November 7, 2016 in Seattle, Washington. (Photo by Jonathan Ferrey/Getty Images)
It looks like Buffalo Bills fans aren't the only ones pissed off about Richard Sherman's perceived dirty hit on kicker Dan Carpenter. Sherman tried to time up the snap of the kick, but was horribly early and instead of just getting the ball unimpeded, he completely destroyed Carpenter.
RELATED: Richard Sherman got away with absolutely crushing the opposing kicker
Here's the video of the play:
That sent Carpenter's wife into a Twitter frenzy and she went so far as to suggest castrating Sherman for the play.
While I can understand her anger at Sherman for almost ending her husband's season or career, calling for a castration seems to go a little too far.
[h/t Bro Bible]