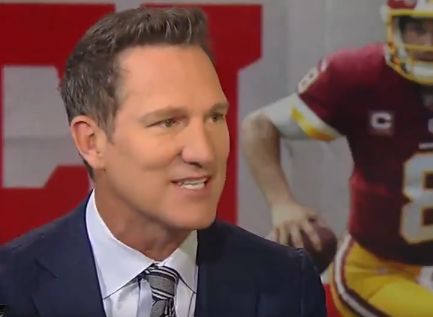 @FTFonFS1/Twitter
@FTFonFS1/Twitter
Danny Kanell has been known to make some outrageous statements, but he might actually have made a worthwhile statement in regards to Kirk Cousins. The 29-year old quarterback is likely out of Washington this offseason and he should have a few suitors trying to sign him.
However, Cousins has a reputation for not being a good quarterback despite his statistics saying otherwise and those stats coming with receivers and running backs who did not get him a lot of help. Kanell addressed those concerns and said that he could be like Drew Brees when he moved from San Diego.
While Cousins' stats are not going to be quite otherworldly like Brees' the last few years, he is a good quarterback who deserves a chance to succeed with a team that cares about him. The Redskins threw him under the bus at the end of the season and now Cousins reportedly has several other suitors.
Should Cousins turn out to be the quarterback that Kanell thinks he is, then the Redskins are going to have quite a few regrets before it's all said and done.