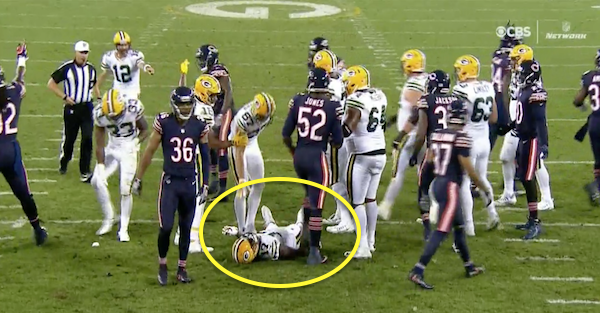 Clippit screenshot
Midway through the third quarter, Chicago Bears linebacker Danny Trevathan landed an absolutely devastating and uncalled for hit to Green Bay Packers wideout Davante Adams.
Adams had been stood up after catching an eight-yard pass, and Trevathan came out of nowhere with his helmet lowered and directed a strike to the helmet of Adams.
The reaction to Trevathan's hit was swift:
Adams gave a thumbs up as he was carted off the field.
At the time of the injury, Adams had caught two passes for 13 yards and a touchdown. Trevathan had recorded 10 tackles.
We'll continue to update this story as more information becomes available.