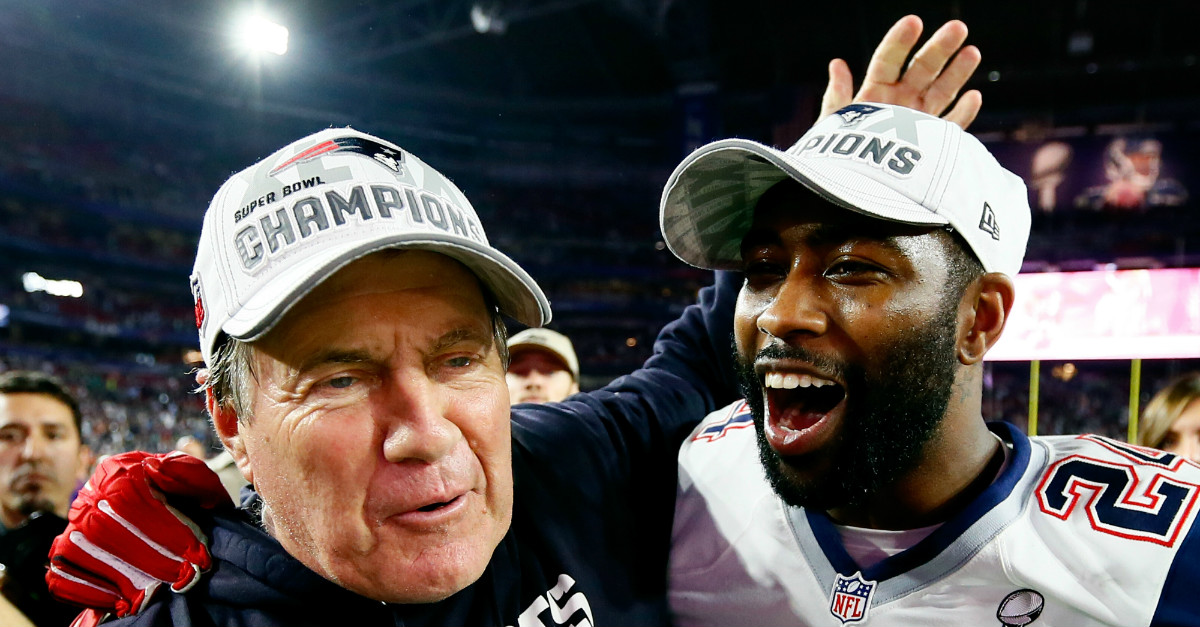 New York Jets CB Darrelle Revis won a Super Bowl with the New England Patriots last season, but he is showing no mercy to his former team. Amid the punishments that the Patriots suffered from the Deflategate mess, the team's legacy has tarnished. But Revis doesn't care one bit because they've been doing for years, he says.
"Everybody's blowing it up because it is Tom Brady," Revis told the Daily News. "I understand that. But if (the NFL) feels he did the crime or he did something and they want to penalize them, then that's that. (The Patriots) have a history of doing stuff. You can't hide that.? Tom was there when they did that stuff in the past."
Revis was a huge part of New England's success last season, but he says he had no idea that footballs were deflated. He also thinks that the Patriots' punishments back in 2007 for the Spygate fiasco played a role in the team getting harsh penalties for Deflategate.
"New England's been doing stuff in the past and getting in trouble," Revis said. "When stuff repeatedly happens, then that's it. I don't know what else to tell you. Stuff repeatedly happened through the years. You got SpyGate, you got this and that and everything else. Obviously in those situations in the past, they had the evidence. So they did what they needed to do."
Revis signed a five-year, $70 million deal with the Jets this offseason. In addition to leaving the Pats for the Jets, these comments will definitely put Revis on the top of Patriots fans' most-hated players in the league.