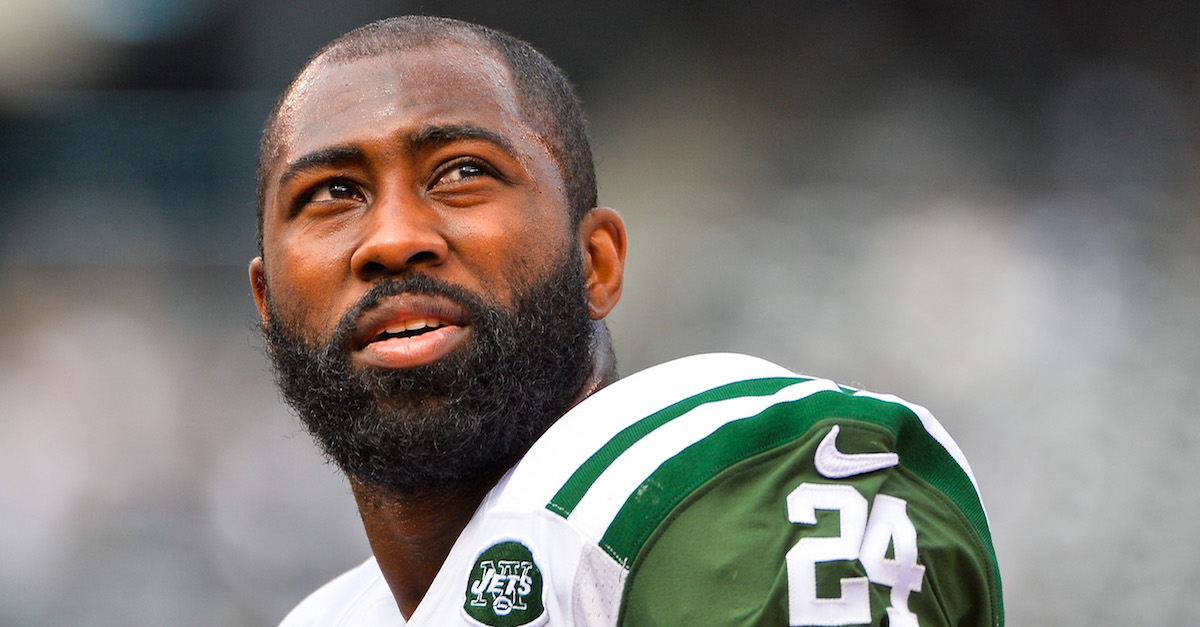 Alex Goodlett/Getty Images
EAST RUTHERFORD, NJ - SEPTEMBER 27: Darrelle Revis #24 of the New York Jets looks on before a game against the Philadelphia Eagles at MetLife Stadium on September 27, 2015 in East Rutherford, New Jersey. (Photo by Alex Goodlett/Getty Images)
Darrelle Revis has been biding his time, waiting on his next NFL contract. On Wednesday, he signed with a Kansas City Chiefs desperately in need of a boost for the playoff stretch:
Revis has played 10 seasons in the NFL, winning the Super Bowl with the New England Patriots.
He's a former first-round selection who has played two stints with the New York Jets, one year with the Tampa Bay Buccaneers and one season with the Patriots.
In 2015, Revis signed a 5-year, $70 million contract of which $39 million was guaranteed. For that, the Jets got the typical Revis performance, but someone who only resembled the former great in 2016. He was routinely torched by quarterbacks who spent a career avoiding his side of the field. A.J. Green, the Cincinnati Bengals wide receiver, treated Revis like a Pop Warner player in Week 1, going off for 180 yards. From there, it went downhill, with Revis famously telling the New York media, ?I?m old,? and a confidant saying he?d lost his will to play.
He was released in February and hadn't sniffed a field since then.