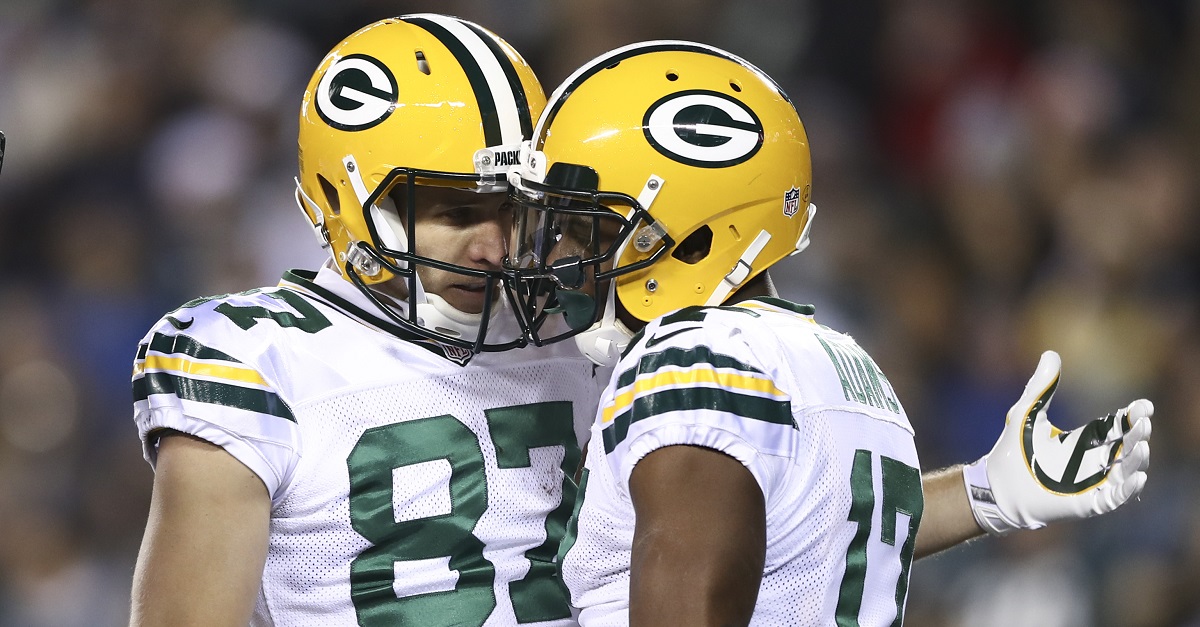 Elsa/Getty Images
PHILADELPHIA, PA - NOVEMBER 28: Jordy Nelson #87 and Davante Adams #17 of the Green Bay Packers celebrate after a touchdown by Adams in the first quarter against the Philadelphia Eagles at Lincoln Financial Field on November 28, 2016 in Philadelphia, Pennsylvania. (Photo by Elsa/Getty Images)
The Green Bay Packers had a pretty terrible year as they missed the playoffs this season, but they can attribute that to Aaron Rodgers' injury that kept him out for weeks on end. However, when he comes back at full health for next season he will have all the weapons he could ever want as Jordy Nelson, Randall Cobb and now Davante Adams are all going to be under contract for next season.
Here are some of the details of Adams' new contract:
While it seems like an easy call and the right move considering how Adams has played so far in his young career, it could spell the end for two former Pro Bowl receivers. At least when it comes to the Packers re-signing them.
In his four seasons in the league and with the team, he has accumulated 26 touchdowns, 237 receptions, 2,811 receiving yards and has never missed more than three games in a season. However, like Schefter noted in the above tweet, giving Adams a huge contract like this could force the team to choose between Cobb and Nelson in the 2019 offseason unless some serious salary cap juggling is done elsewhere on the team.
Both Nelson and Cobb made the Pro Bowl in 2014 and Nelson was with the team when they won Super Bowl XLV in 2011.