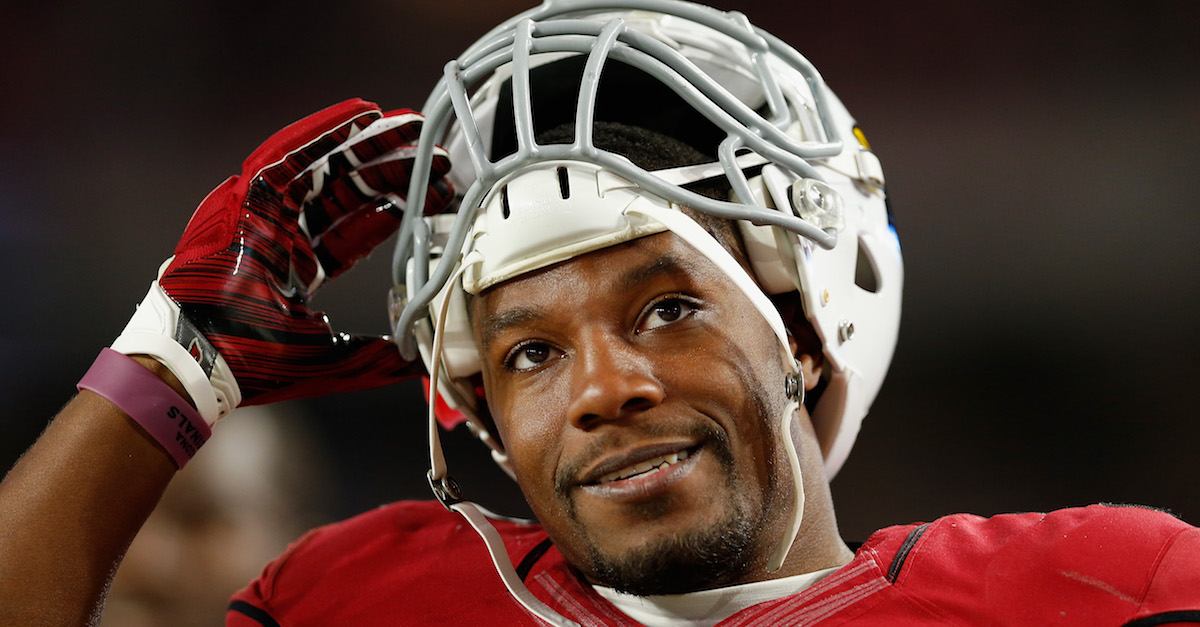 Christian Petersen/Getty Images
GLENDALE, AZ - DECEMBER 27: Running back David Johnson #31 of the Arizona Cardinals on the bench during the NFL game against the Green Bay Packers at the University of Phoenix Stadium on December 27, 2015 in Glendale, Arizona. The Cardinals defeated the Packers 38-8. (Photo by Christian Petersen/Getty Images)
David Johnson is coming off a miserable season-opener, where he rushed for 23 yards on 11 carries and 68 yards on six receptions.
The Detroit Lions walloped the Arizona Cardinals to the tune of a 35-23 beatdown, and added literal injury to insult, knocking Johnson out of the game with a wrist dislocation injury, which he'll now miss 2-3 months recovering from.
This is bad news for a Cardinals team that couldn't get anything going on offense Sunday.
Quarterback Carson Palmer looked like a shell of his former self, completing 27 passes for 269 yards, one touchdown and three interceptions. Now, they'll turn to Kerwynn Williams, Andre Ellington and possibly will re-sign Chris Johnson.
Simply put, the Cardinals offense looks like a disaster. And for now, it appears their contending window has closed unless Palmer finds his footing.
Fantasy Football impact
If you've got Johnson, time to pick up Williams.
Williams rushed five times for 10 yards and one score. He also caught one pass for two yards. He likely fills the void for Johnson in the meantime.
Former starter Ellington is also an option. One has to wonder if this means the Cardinals take another chance on former 2,000-yard rusher Johnson, who was released earlier in the offseason.