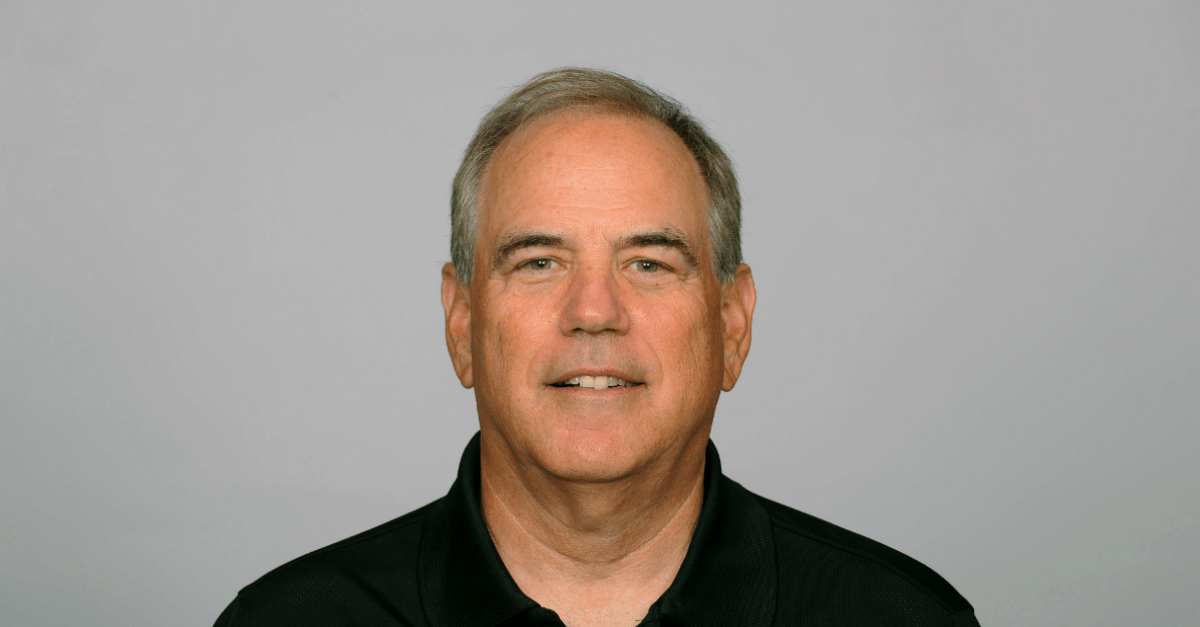 Getty Images Sport
BALTIMORE, MD - CIRCA 2011: In this handout image provided by the NFL, Dean Pees of the Baltimore Ravens poses for his NFL headshot circa 2011 in Baltimore,Maryland
Only a few hours removed from the Baltimore Ravens losing an elimination-game to the Cincinnati Bengals, the franchise's defensive coordinator has decided to call it quits.
Dean Pees, who joined the Ravens in 2010 as a linebackers coach and became the defensive coordinator in 2012, told one of his players he was done coaching when the game was over.
Prior to his stay with Baltimore, Pees spent time with the New England Patriots as a defensive coordinator from 2006-09. He also had a stint in college with Kent State, in which he was the program's head coach.
"His fingerprints are all across this defense," corner Brandon Carr said Sunday of Pees' potential retirement, via the Baltimore Sun. "Just the years that he's been here, you've seen the shutouts and big-game defenses that we've had from his play-calling. So without him, moving forward, if it happens that way, we're going to miss him. But at the same time, it's going to be time for the next person to step up, that next signal caller for the Ravens defense to go out here and call some plays for us."
This is some interesting timing, as Baltimore lost to Cincinnati on Sunday by way of some blown coverage late in the game. With the Ravens up, as time was quickly ticking off the clock, Bengals receiver Tyler Boyd scored a 49-yard touchdown to eliminate Baltimore from the playoffs.
Pees won a Super Bowl as an assistant with the Patriots in 2005 over the Philadelphia Eagles, and with the Ravens in 2013 over the San Francisco 49ers.
A formal announcement is expected to be made on Monday.