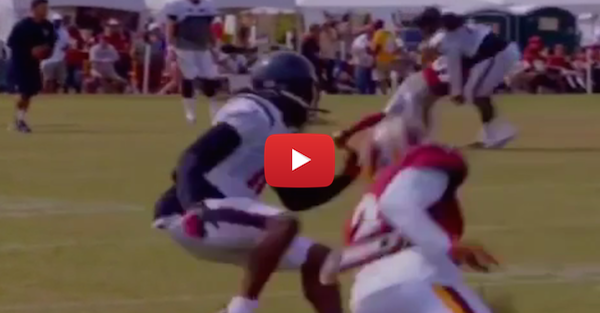 DeAndre Hopkins cooked up DeAngelo Hall on this week's episode of HBO's "Hard Knocks." The wide receiver didn't leave it on the field though, and continued slamming the defensive back on Twitter.
Hall tried to save face, and responded:
It was all over from there though.
It's really a shame these two squads don't face off this year.