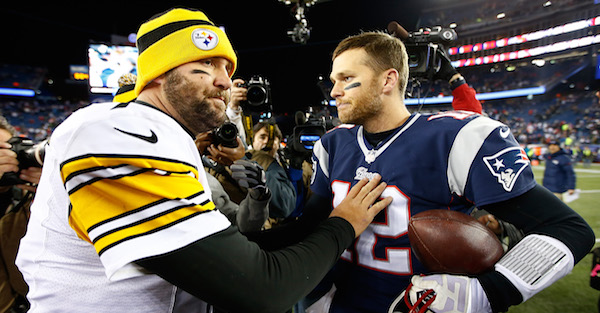 Jared Wickerham/Getty Images
<> at Gillette Stadium on November 3, 2013 in Foxboro, Massachusetts.
UPDATE:
The NFL has responded:
---
After last week's loss to the Pittsburgh Steelers, the New York Giants have reportedly sent a note into the league about two deflated footballs.
Related: Tom Brady takes hilarious jab at DeflateGate suspension as simply a "vacation"
According to Fox Sports' Jay Glazer, the Giants reportedly tested two footballs on the sideline after a pair of takeaways and sent them into the NFL after the results came back that they were under inflated.
The Steelers beat the Giants, 24-14.
This is the second time this season a team has been accused of under inflating footballs.
It also follows the drawn out nightmare that was the New England Patriots and Tom Brady versus the NFL, where two assistants allegedly deflated footballs ahead of the team's 2015 AFC title tilt against the Indianapolis Colts.